| | |
| --- | --- |
| | Easy to set-up microsite sample from the Picturepark SDK for serving up pre-approved content to the public or specific target audiences. |

The Content Portal is a web portal (microsite), which provides content for the wider public or a private target group. It functions as a clear and highly-accessible channel for an organisation to directly serve content to an audience of their choosing.

Get a head-start: skip starting from scratch, it's pre-built so you can customize and go.
Control: arrange content the way you want, according to purpose or target audience.
Versatility: use it as a stand-alone site or integrate it into a wider web presence.
See how it works: access the ready-made code sample to look at how it functions.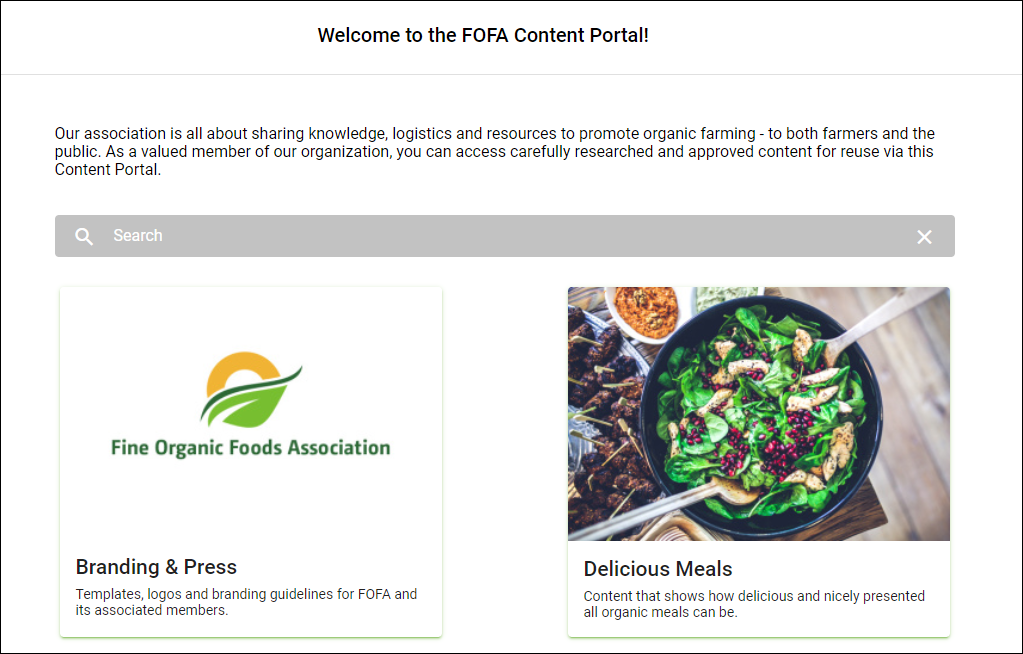 What is the Concept?
The content available on the Content Portal is delivered from an instance of the Picturepark Content Platform and has all been marked by admins as being suitable for availability on the portal. Get hands-on experience with our demo version.
The portal enables those browsing publically to easily navigate and be guided through a variety of content, via both filter facets and a powerful search. Content Portal users can examine thumbnails or other previews of content; which they can they additionally choose to download in a range of formats and image resolutions.
The Content Portal is a microsite sample of the Picturepark SDK; a new version can easily be created using predefined samples from the Picturepark GitHub repository and is provided under an open license. This means that it is open for the public to reuse it or alter it, however they see fit. All those creating their own Content Portal using the pre-built template need to do is add some basic finishing touches to personalise the experience. For more on the subject, read an interview about how easy it is to create.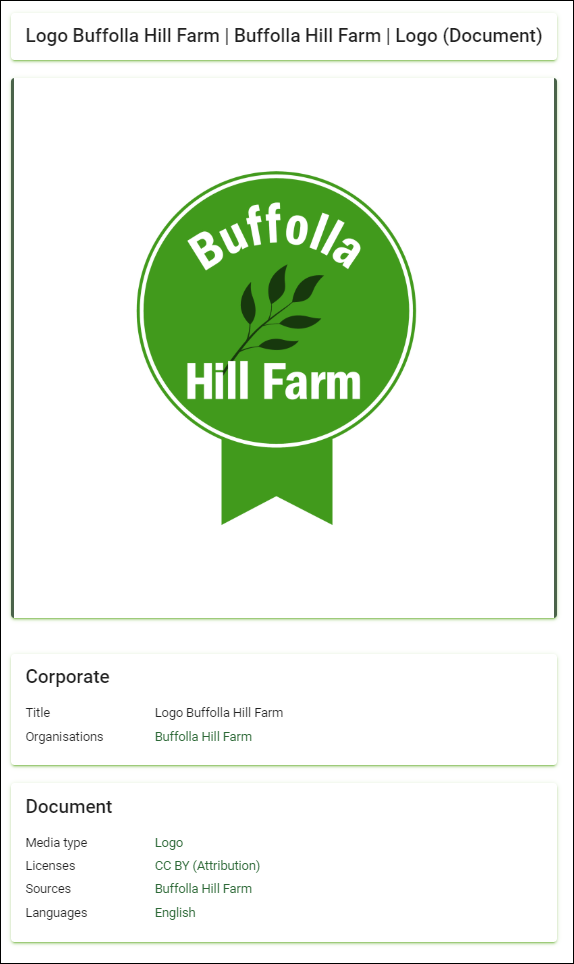 Who Needs a Content Portal?
A Content Portal is ideal for a range of different organisations and suits any that would like to directly serve content, in an end-user-friendly environment, as on the Content Platform. Customisation options allow for adherence to brand guidelines, while the ability to filter through content with different defined purposes means that it's an ideal way for an organisation with many different types of content to communicate with the public, employees, partners or other groups.
Operating a Content Portal saves time for organisations, all they need to do is provide a link to a web address. With a link, users can find their own content; which means organisations will receive fewer phone calls or emails from consumers that are looking for product images or journalists looking for branding material. For this reason, it also makes the perfect pairing with the Press Portal: which serves up pre-approved press kits.
The Content Portal provides a quick and easy way for an organisation to mark which content they would like to have available for public usage, all done within the Picturepark Content Platform itself. This therefore cuts out the need for a separate entity with its own CMS, plus time wasted on re-formatting content for different channels: instead, the Content Portal is a great publication end-point within a wider headless workflow.
What are the Features?
Featuring a clear tiled structure with previews, which is definable by admins and allows for groupings by content purpose - such as logos or product shots.
Allows for the same type of filtering via facets for content, as in the Content Platform Admin UI - especially powerful paired with the search functionality.
The 'basket' feature enables those browsing through the portal to select specific pieces of content as they go and then download them all simultaneously when finished.
A fast and responsive design, ideal for guaranteeing accessibility among a wide audience.