| | |
| --- | --- |
| | A highly customizable web browser based portal for serving curated content to a target audience. |
Content use-cases can vary massively, that's why the smint.io Content Portal is so highly customizable. It allows you to decide on the application you want to use it for and build the web portal exactly the way you want it. Whether that includes adapting it to fit your brand guidelines or including as much, or as little content, as you desire.
Share content collections: to internal or external stakeholder groups in a branded way.
Highly flexible: add as many or as few custom pages as you see fit.
Safe and secure: you decide exactly who has access to specific content.
Share friendly: built-in support for Picturepark's own share functionality.
Customizable design: borrow from a component SDK or apply your own CSS.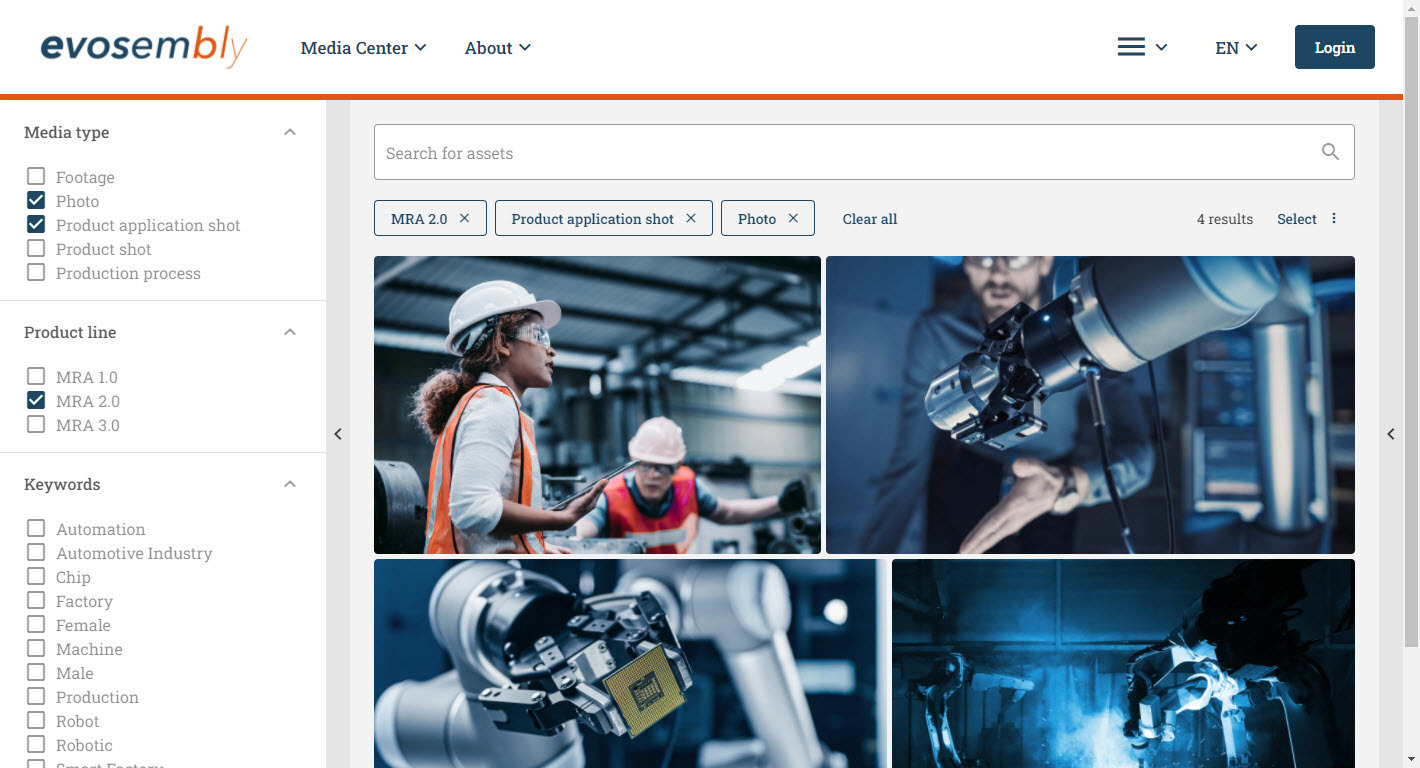 Show Only the Content You Want
With the Content Portal from smint.io, you can carefully share a content collection from your complete content inventory in Picturepark and present it in the style you want it.
The Content Portal from smint.io is so versatile that it's an ideal solution for many use cases: any occasion where a target audience needs to be served up with a curated selection of content. Those target audiences may be external or internal within your organization:

Different departments require different types of content:
The Sales Team needs product features listed.
The Design Team needs templates and logos.
The Services Team needs shareable guides.
External companies need the precise kinds of content to collaborate better, promote and sell:
Suppliers.
Agencies.
Dealers
Law firms.
Customize: Distribute Content in Your Style
It's not just content that you need to serve to your audience, the way you do it matters too. That's why the Content Portal from smint.io offers you the option to customize the look and feel of your portal. The portal allows you to adhere to your brand guidelines and display as a seamless part of your organization's online presence.
This enhanced optionality is ideal for those organizations with many brands or affiliates that communicate different branding styles by using colors, typography, and logo styling. It's a robust functionality to have, especially when your portal target audience is the press or even the general public: ensuring that they see the right branded content and within a portal that adheres to the proper brand guidelines.
Familiar Picturepark Functionality: Skip the Setup and Jump Ahead
The Content Portal from smint.io builds on your existing content archive on Picturepark. It provides a view into your content on Picturepark, which you can precisely modify to display exactly what you decide. Additionally, it also offers much of the powerful functionality found in Picturepark too:
Search with filters and channels
Preview your content.
Browse through metadata details.
Download in a range of custom formats.
Share content quickly and easily.
Get statistics about your content.
Set granular user roles and permissions
Instead of requiring an extensive setup, the Content Portal allows you to continue using much of the same settings you have already configured on Picturepark. No need to waste time setting them up again or training users to work with a new system.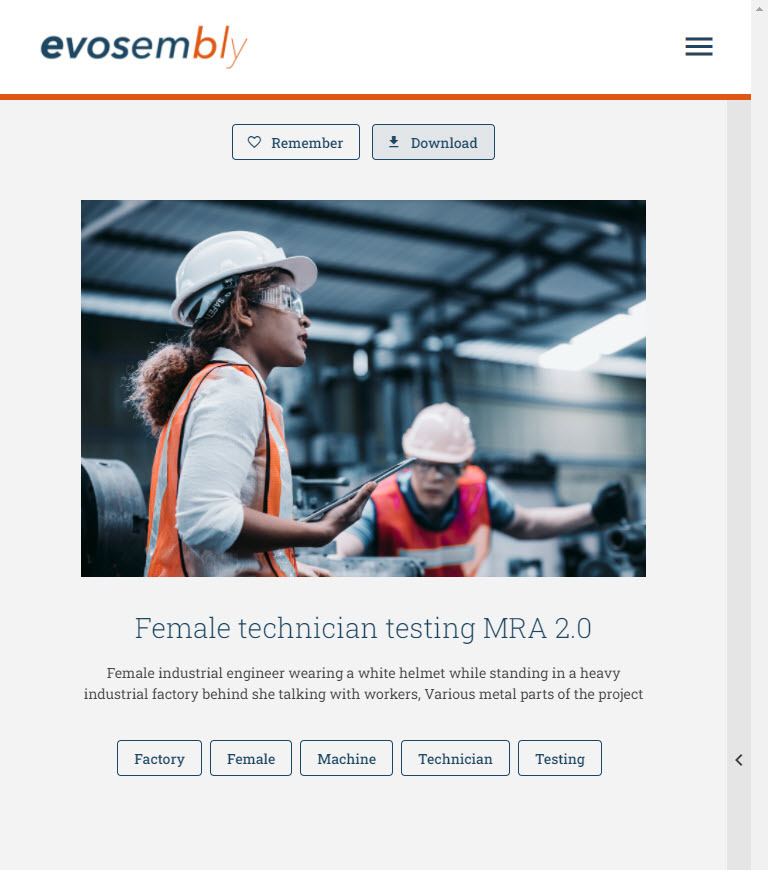 Compliance issues that have already been addressed on Picturepark are carried over to the Content Portal too. That means peace of mind for you and your legal team. A concept that is furthered even more, as the Content Portal is fully GDPR compliant.

Enhanced Portal Functionality: Provide Guidance and Freedom
The Content Portal from smint.io can save you both time and money. Instead of spending both on development costs for a portal built from scratch, the Content Portal provides you with a working version that's primed and ready for your brand(s) customization.
Features that save you time and help portray your brand(s) correctly include
Instant Access to Content: Your target audience no longer needs to email members of your organization looking for specific content; instead it is made available instantly to them via the portal.
Content Access Forms: if you should so desire, you still have the ability to learn more about who is downloading and using your content, by using mandatory forms, before download access is granted.

For archiving purposes, these forms can be stored as virtual items on Picturepark, where they are both searchable and filterable.
Custom Structure: guidance for your audience is provided through the structure of the portals. You decide what to include as welcome pages, as intermediate pages and what is shown in specific collections.
Customizable appearance: customize the look and feel of your portal with logos, colours, icons, typography and even text labels. Stay loyal to your brand guidelines and blend it in seamlessly with your organization's wider online presence.
Collaborate: creating collections within the Content Portal allows you to maintain a clear content collection with a defined goal or purpose. You can share this collection with others and ask them to collaborate with you in building it. Or you can share a lightbox, with a specific piece of content for rapid collaboration.
As well as featuring any of your Picturepark content, you can connect the Content Portal to a range of other sources too. This may be from sources such as Google Drive or Microsoft platforms. This way, all your content can be displayed together in one portal, from a range of sources.