| | |
| --- | --- |
| | Drag and drop' content from Picturepark in InDesign, Photoshop, Illustrator and other Adobe CC products with the CI HUB Connector. |

The CI HUB Connector makes it easy to access all your Picturepark content directly from within the Adobe CC suite of products.

Supports the decentralized editing of content.
Directly link to content from within Picturepark.
Connects to content management systems, cloud storage & stock image providers.
Features a clear dashboard task overview.
Search and filter through content using tags and metadata.
Supports the use of Adobe features, such as snippets and compositions.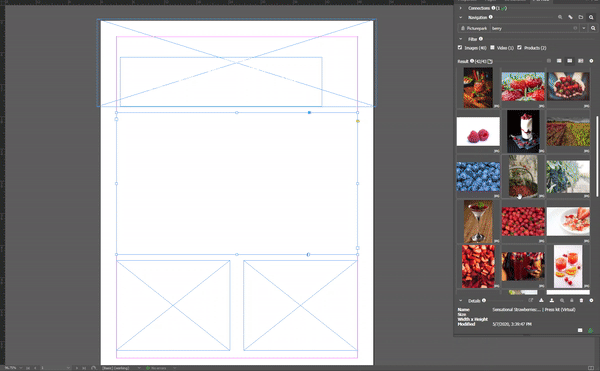 Maximise Efficiency and Save Time
Whether you're a creative, a studio employee, a freelance designer or a business user: it's easy to waste time finding content. This is often because pieces of content are spread across multiple systems, each with their different way of serving content. A simple search for content can become a cumbersome process.
The panel in the CI HUB Connector simplifies things, integrating many sources, including Picturepark, directly into the Adobe CC suite of products. It also means that functionality stays consistent across different platforms and applications.
When using Adobe InDesign, Photoshop or Illustrator, you won't have to leave the program to find the right images or other content: simply go through the CI HUB Panel to find it, then 'drag & drop' it to where you need it.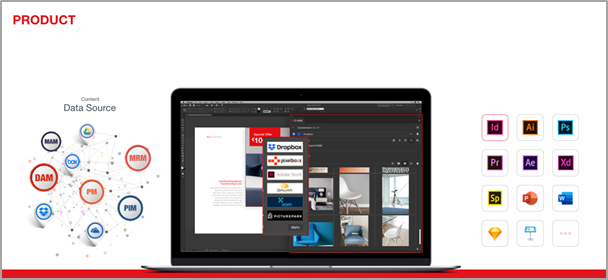 CI HUB Supports the Existing Functionality of Picturepark
With the CI HUB Panel, you have the same user authorization as on Picturepark: meaning that you will still only see the content that is relevant to you. Searching for content is in the same format as on Picturepark, so you can filter through the results.
When it comes to content, it's easy to view any different versions of an image that exist, as well as related metadata. All of this is also possible to use via 'drag & drop' too. This functionality has been specially adapted for the use of enriched PIM data.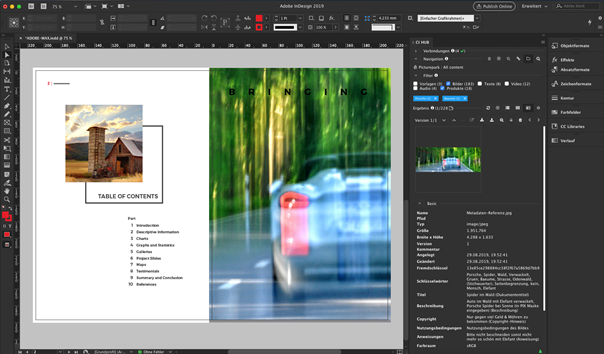 Efficient Working for Both Individual Users and Teams
The CI HUB Panel also makes it possible for teams to work together more efficiently. This is partially due to the Linking/Relinking functionality for images, which means that InDesign templates can be shared and edited with any number of team members, as they will be stored centrally in Picturepark. Thanks to this, HighRes data is only required for the final production. Care is taken to ensure that only the most up-to-date version of images are used: during work, the file in question can be locked/unlocked, this in order to ensure that accidental duplicates are not accidentally created due to users simultaneously working on the same file.