| | |
| --- | --- |
| | Send content directly to your Picturepark using the fully responsive & easy to use Asset Uploader. |

Transfer content directly to your own Picturepark instance using the Picturepark Asset Uploader. Fully optimised for desktop and mobile, transferring data to Picturepark becomes a simple and straightforward process, which any permitted user can do. Admins have full control over where they would like to instantly route content and which users are granted upload access.

Simply 'Drop and Go' content, files are automatically directed to predetermined locations.
Maintain security: you have power to select which users are granted upload access.
Featuring a configurable appearance that is fully optimised for both mobile and desktop.
Drop and Go
When uploading content using the uploader, you have full control over where you choose to route it. Files are instantly moved to exactly where you and your users would like them to be stored. It's a fast, user friendly and straightforward process: just 'drop and go'.
To use the 'drop and go' functionality, Asset Uploader users do the following: pick the content they would like to upload and then mark the content area associated with the file(s). It's as simple as that, the uploaded files will have automatically been routed to a preconfigured destination.
As a result, the Asset Uploader can help reduce time spent on moving content after upload, as there's no reorganisation required – leading to a reduced workflow for you and your team. Files are stored exactly where you need them, when you need them.
Simple and Secure
Maintaining security over your content is always paramount, that's why the Asset Uploader gives you full control over which users are granted access and when they are given it.
Using the uploader, it's also possible to choose which specific email domains are given access. Only allowing access to those within your organisation is a quick, easy and reliable process: keeping your content ingestion secure.
The uploader has inbuilt restrictions on the quantity of material that can be uploaded in each batch. This protects you and your system against accidental bulk uploads, which can cause content overload and use up valuable time to sort out.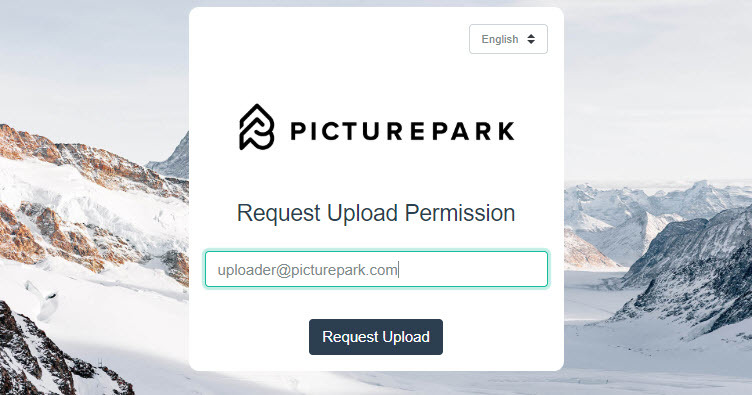 Users need to first request upload permission to ensure security.
Mobile Optimisation
The uploader features a user-friendly design, built from the ground-up with a focus on mobile users. There are no more worries about having to navigate large, complicated back-end interfaces using your mobile device: instead you can enjoy a purpose-built experience that's both smooth and accessible.
Safe Swiss Hosting
The Asset Uploader is provided by DAM United, a long-standing Picturepark technology partner and is hosted in the same hosting environment used by our own Picturepark Cloud.
Highly Configurable
The Asset Uploader is visually configurable, you select which background image is displayed on the login screen and you even have the option to add a personalised touch, with your own brand logo. The Asset Uploader is designed to make blending in with your current Picturepark instance, or any other environment where it becomes published, with it's branding as seamless as possible. Customization options are available, provided by the vendor.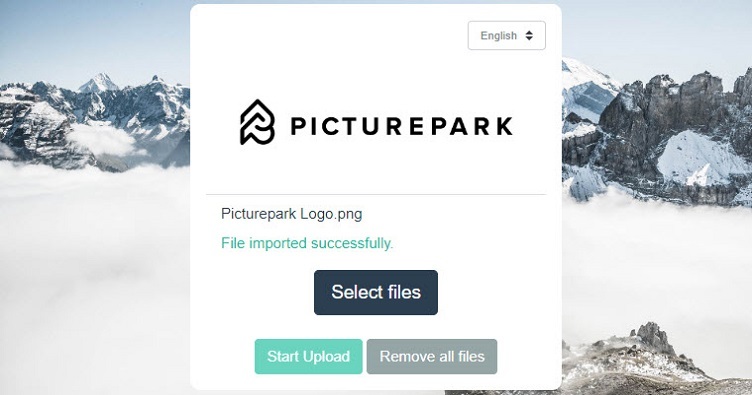 Once uploaded, users are given an option to remove files again – just in case…
Get Started
Getting started with the Asset Uploader is simple and straightforward. Get in contact with DAM United who can assist you in creating your own Asset Uploader. They will assist you along the whole process, from preparation to configuration, and support.