| | |
| --- | --- |
| | Synchronize Picturepark content for use both on Sitecore and onwards from it. |
The Sitecore Connector for Picturepark is on-standby to accommodate and deliver a highly curated content experience: all made possible without the need to leave a Sitecore window or tab.
Dynamic Synchronization: automated updates mean that any new or edited Picturepark content is always available.
Feed your apps & microsites: you choose exactly which Picturepark files are displayed, using the user-friendly Content Picker.
Manage your metadata: synchronize the metadata of your Picturepark content, so that you don't need to add it again and to ensure your content has context.
Provide the right Product Data: no matter the size of your product selection, bring over your product information from Picturepark in a few clicks.
You choose what's best: either synchronize specific Picturepark content or use hyperlinks on Sitecore which link to Picturepark.
Dynamically Synchronize Your Content to Sitecore
Picturepark has a range of powerful search options, such as the ability to use advanced syntaxes for precision search results. Take advantage of Picturepark's search abilities and use this connector to provide exactly the type or selection of files, which you want to be accessible from a folder in Sitecore.

After you have created the folder of your choice, you can then focus on other tasks-in-hand. That's because once you've created the folder, everything will be kept automatically synchronized and is flexibly based on metadata, rather than being contained in static folders. It's all done behind the scenes, requiring no extra input from your or your team.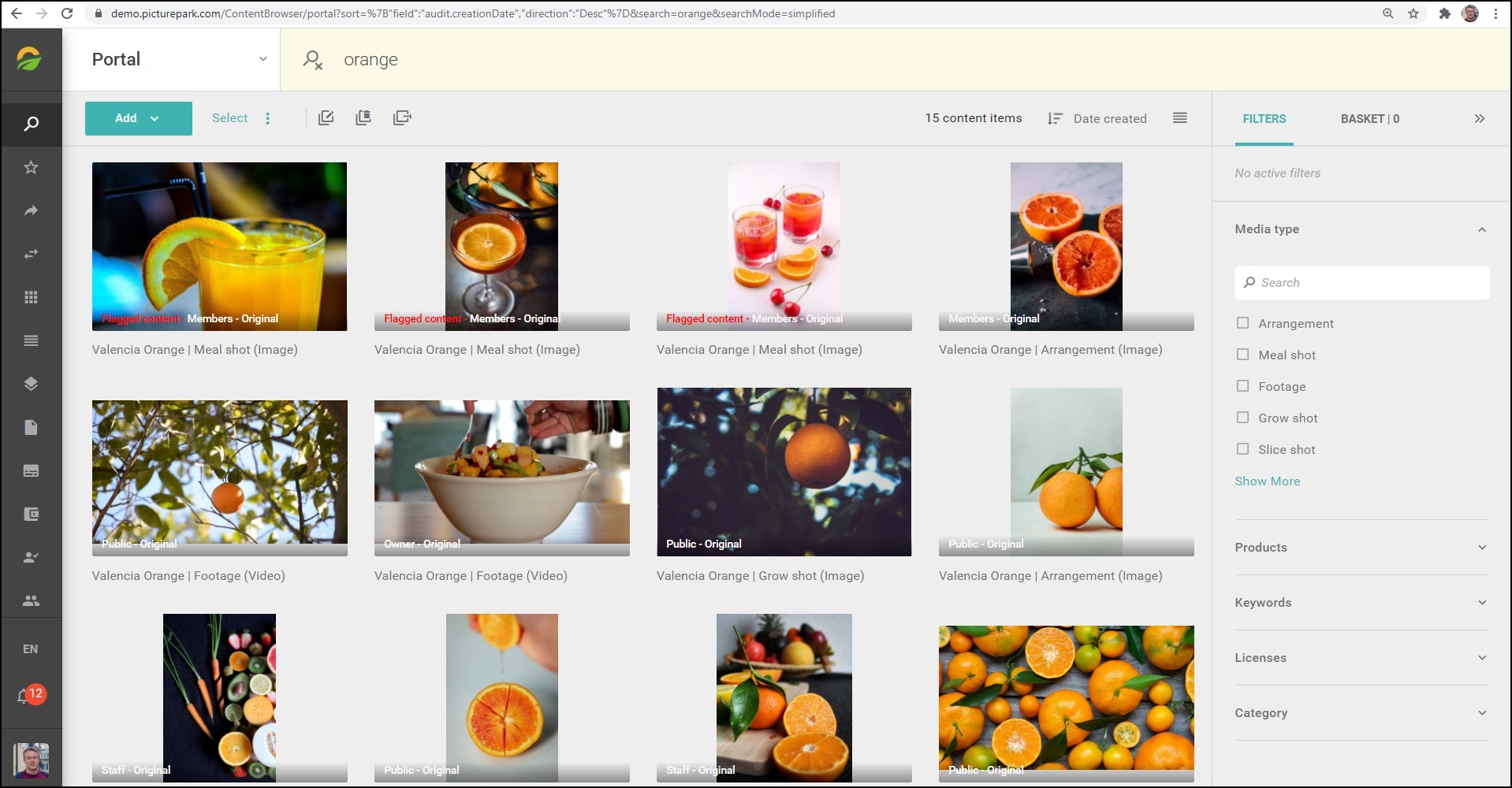 Get Specific with Your Sitecore Content
While search results that follow a theme are great, sometimes it's necessary to be highly selective.
Use the connector's Content Picker to select exactly which Picturepark content you want to import on to your Sitecore Editor. This includes many types of content, as well as visual content; it's also a great way to include hyperlinks to PDFs from Picturepark. Ideal for files that are updated, as updates on Picturepark are reflected. Plus, an extra benefit is that you can also use Picturepark's CDN, if activated.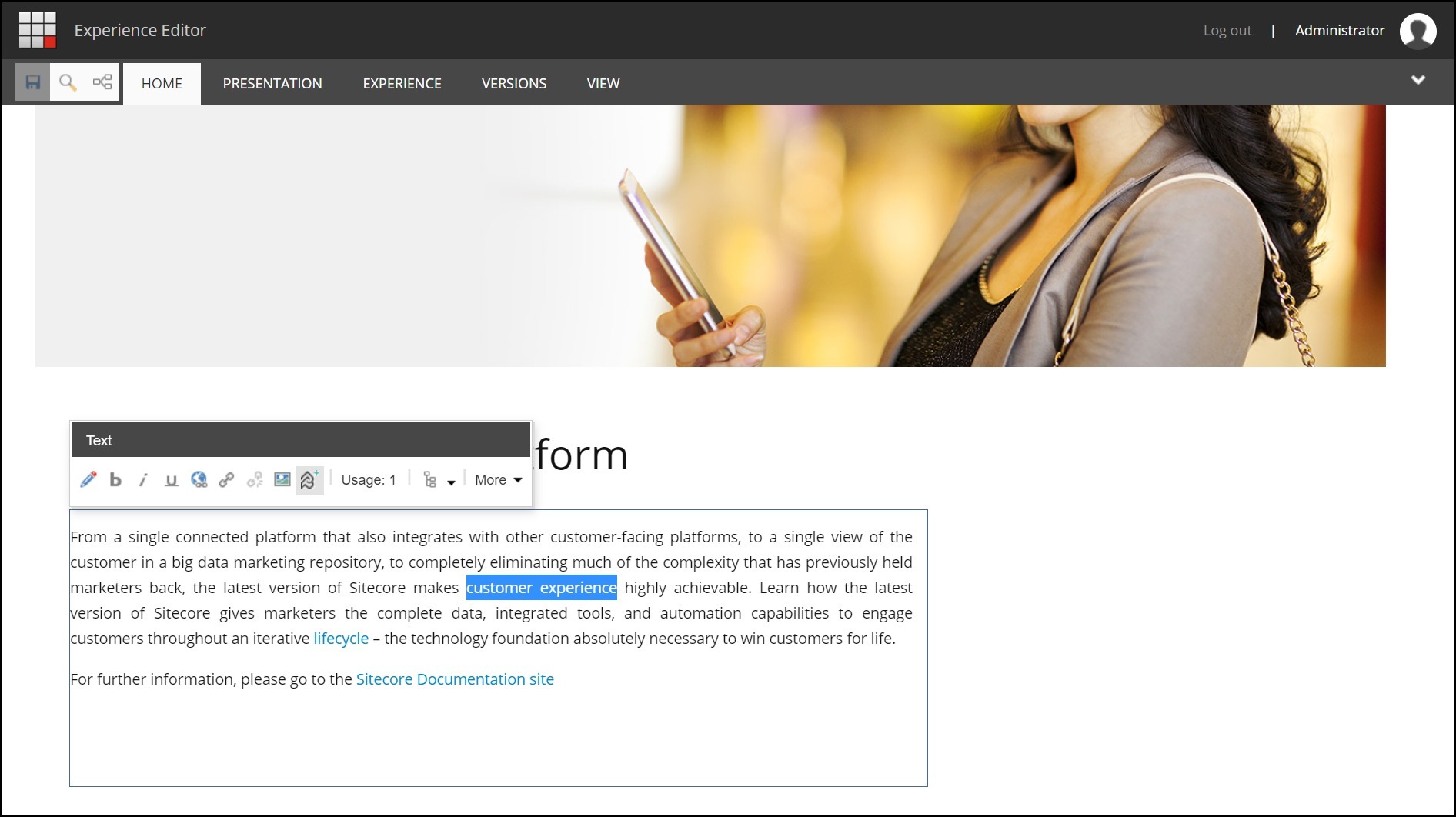 Having a dynamic collection in your Sitecore Editor means that you can deliver a fully customized approach, where you choose up-to-the-minute what is displayed. It's an ideal feature for delivering active projects or campaigns, where new material is constantly being delivered or for ensuring that you can maintain control over exactly which content you have deemed appropriate for usage.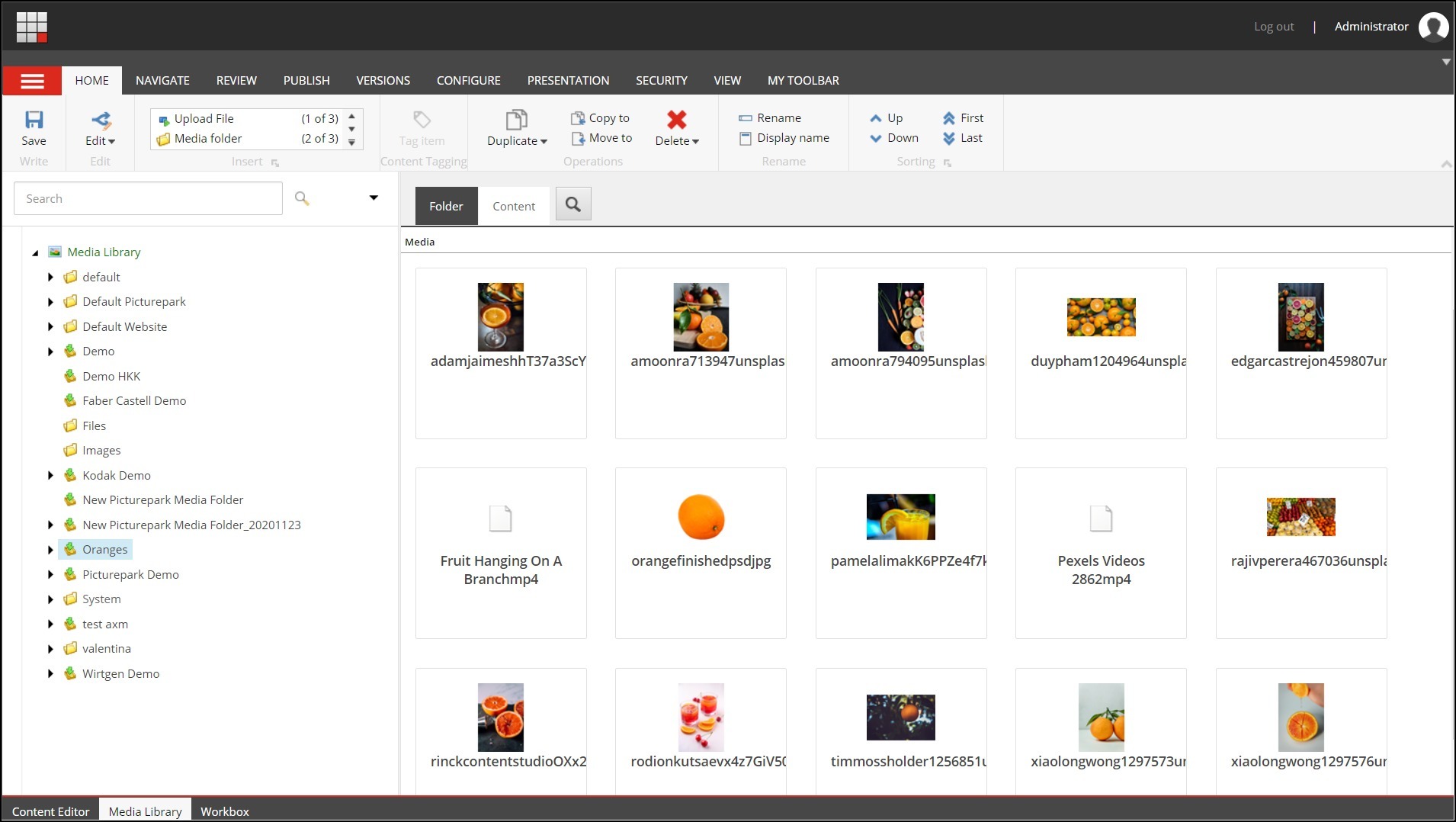 Minimize Menial Metadata & Product Data Inputting
The advantages of metadata are many and it's vital to give your content the context it needs. Though inputting metadata for content can be tedious. Even more tedious is re-inputting metadata which has already been tagged. That's why the Picturepark Connector for Sitecore makes life easier for you: it carries over your Picturepark metadata to Sitecore. All metadata has multi-language support too.

Even better, it's not only file metadata that's carried over but any assigned product information too. Many product ranges can be highly similar, with many variants offered: the Picturepark Connector for Sitecore means that you can skip out having to identify products from visual appearance or specifications. Additionally, ALT tags are carried over; perfect for those who are SEO focused.