| | |
| --- | --- |
| | Serve a curated selection of brand assets to target audiences, in an attractive brand-able web portal. |
The Brand Portal can save you both time and money and is ready to use in a short period of time. Instead of spending both on development costs for a portal built from scratch, the Brand Portal provides your whole Brand Operations team with instant benefits.

Brand Guidelines & Content: provide easy access to your brand guidelines and downloads, no matter how many agencies or departments around the world.
Brand Education & Control: educate others about your brand, all within a fully branded environment, with brand assets controlled by the permissions you set.
Widespread Format Support: serve up logos in various formats, InDesign files of branded material, and much more - all sourced from your Picturepark.
Serve Multiple Brands: separate your unique brands into different portals because every brand has its unique DNA.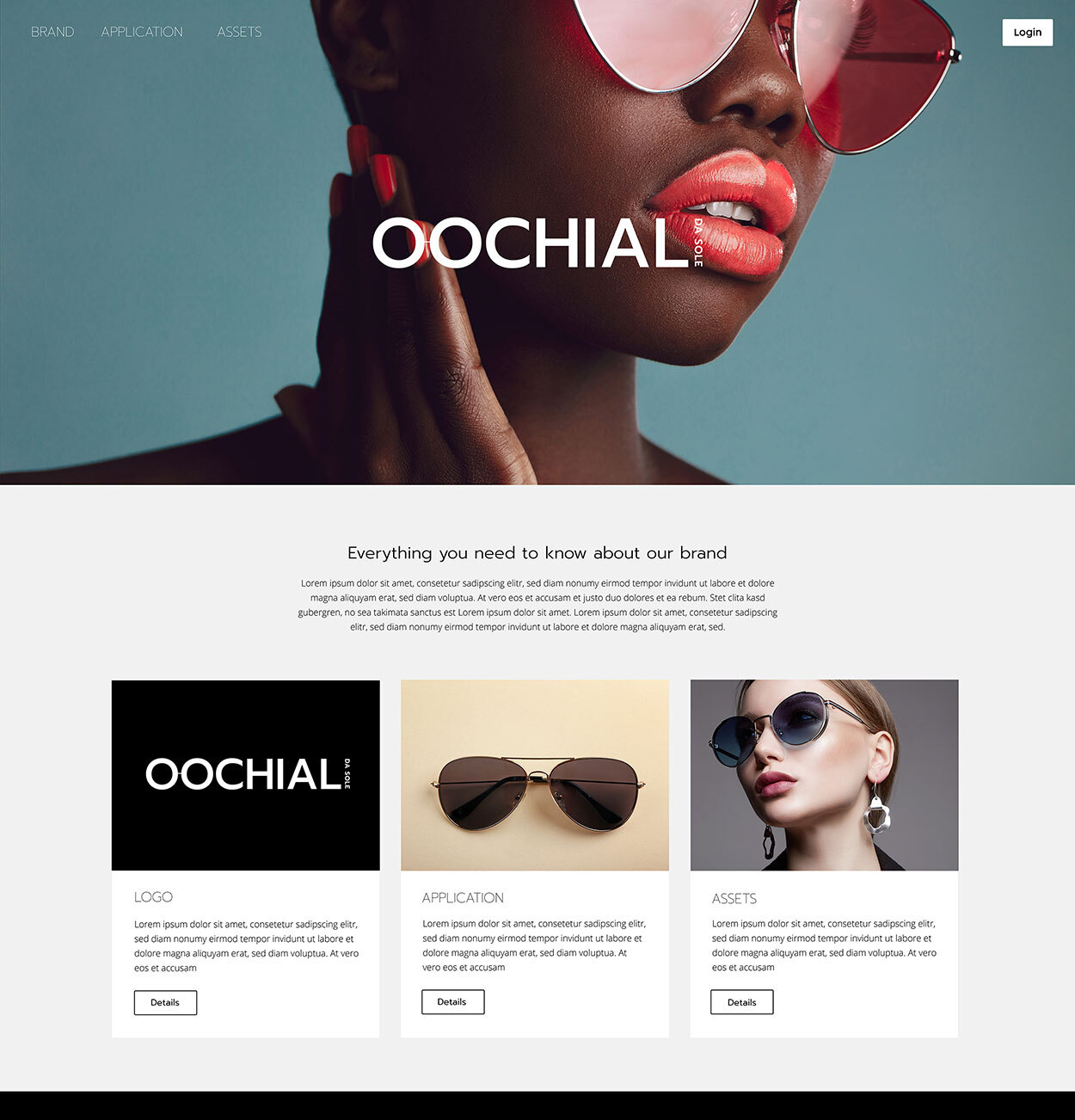 Branded Content with Picturepark Features
The Brand Portal provides a view into your pre-existing content on Picturepark, one which you can precisely modify to display exactly what you decide in a fully branded way, levering the powerful functionality found in Picturepark:

Browse through your online brand manual with all guidelines clearly displayed.
Search with filters and channels: get all the digital assets you are looking for.
Preview your content: see logos for all of your brands with a single click.
View metadata details: learn details for your content, such as usage instructions.
Download in a range of custom formats: ready for web or print, you decide.
Share content quickly and easily: share select content with third parties.
Get statistics about your content: find out which version of your logo is downloaded.
Granular user roles and permissions: protect your branding materials.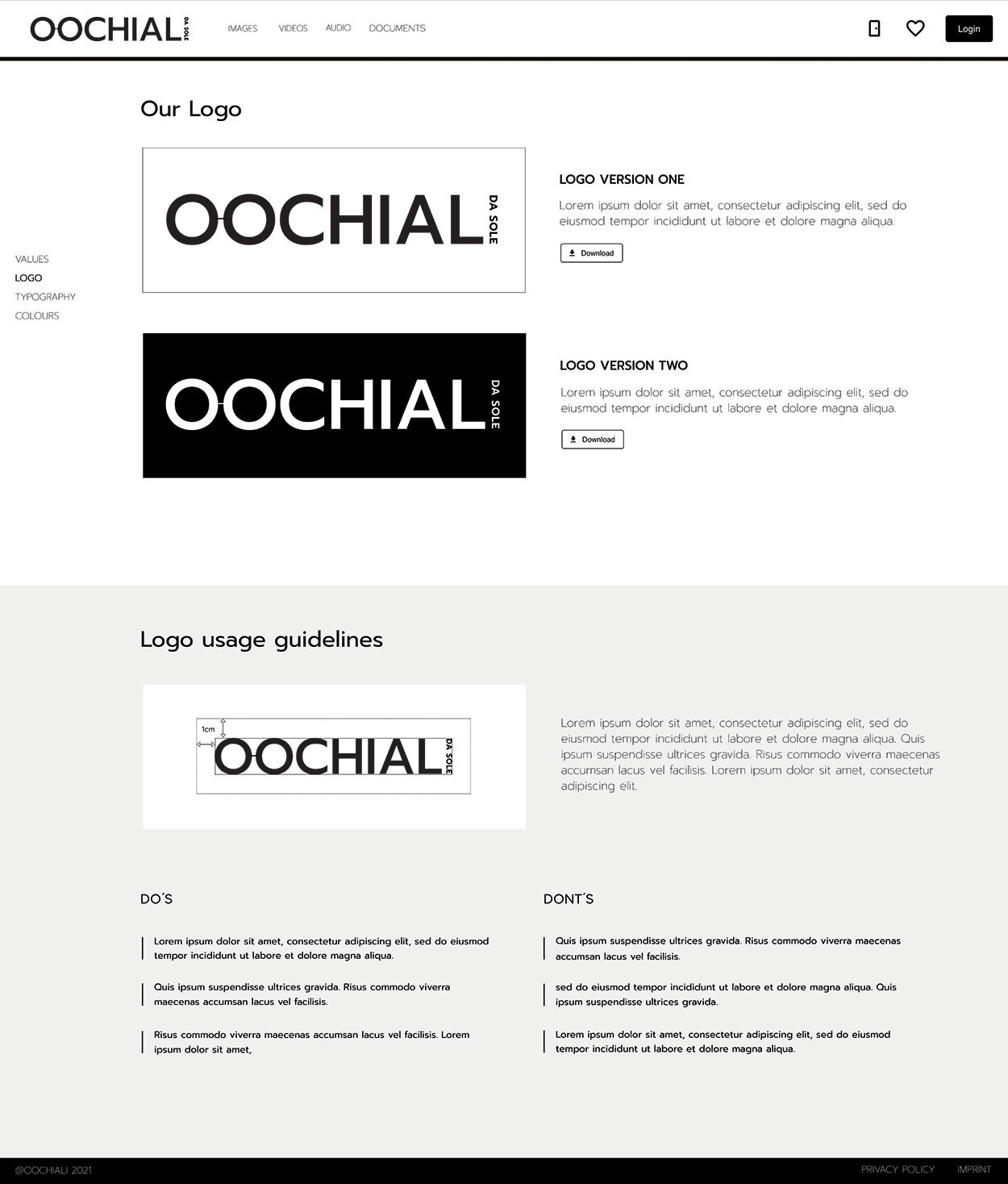 Compliance issues that have already been addressed on Picturepark are carried over to the Brand Portal too, and the Brand Portal is fully GDPR compliant. That means peace of mind for you and your legal team.
Stay 'On Brand' With Ease
Features that save you time and help portray your brand(s) correctly include:
Higher compliance: everyone can directly learn and understand how your brand is defined and which guidelines need to be applied when working with brand assets day-to-day or occasionally.
Instant Access to Content: your users no longer need to email members of your organization when looking for specific content. Everything becomes available in a single central location - ready to use.
Collaborate: You can share a collection of items with others and ask them to collaborate with you in building it. Or you can share specific pieces of content for rapid distribution.
Usage Purpose: if required by you, usage purpose forms can be required to fill in before users can download files - for better tracking and statistical insights.
Custom Structure: guidance for your audience is provided through the structure of the portals. You decide what to include as branded welcome pages, intermediate pages, and what to feature in other specific areas.
Customizable appearance: customize the look and feel of your portal with logos, colors, icons, typography, and even text labels. Stay loyal to your brand guidelines and blend them in seamlessly with your organization's wider online presence.