Picturepark CEO, Ramon Forster
Aarau, Switzerland – 19 May 2016 – Ramon Foster, CEO of Swiss digital asset management (DAM) software maker Picturepark®, will present at Anwenderkonferenz 2016 on 06 June. Forster will speak about the benefits of digital asset management as it pertains to clienteles focused on technical documentation, and how DAM enables organizations to make better use of digital assets for content marketing. It will be Forster's second year presenting at the event.
Topics covered during Forster presentation will include:
How digital asset management supports organizations in managing technical documentation across multiple product lines and multiple languages
How technical documentation can be more efficiently and reliably published to points of use, and how DAM differs from Dropbox, Google Drive, etc.
How DAM enables technical documentation to be reused for content marketing and communications, thus increasing brand awareness
Copies of the digital asset management book, DAM Survival Guide, will be given away. The book was authored by Picturepark marketing director, David Diamond.
Forster will be available both days of the conference. Those interested in scheduling private meetings should contact press@picturepark.com before 05 June.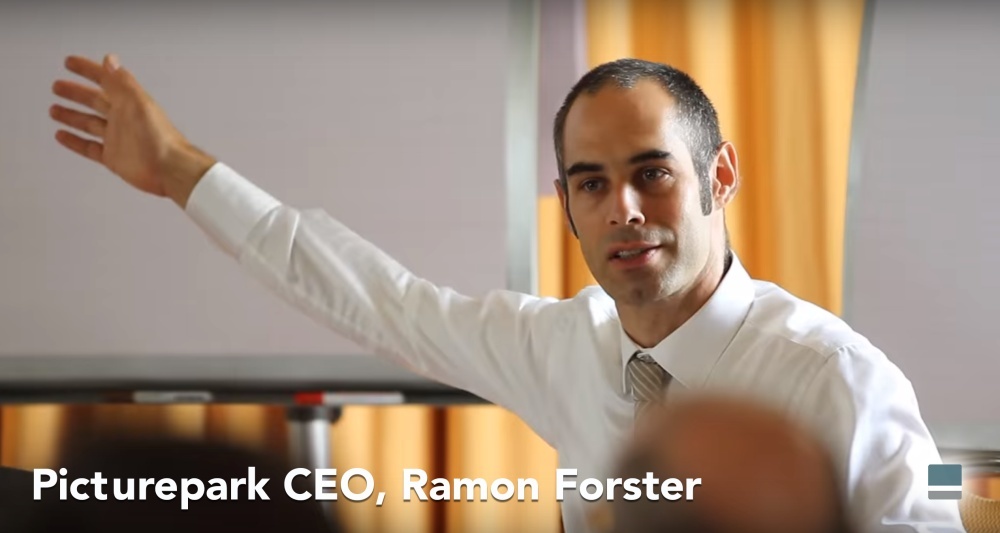 About Ramon Forster
Forster's career began as a freelance journalist for the Swiss Broadcasting Corporation and other newspapers and magazines. During this time, he co-founded and directed programming for Swiss regional radio broadcaster "Kanal K". Forster later moved into the field of Information Technology where he has remained since.
Forster joined Picturepark in 2005 as the company's head of marketing and sales. He was appointed CEO in early 2011.
Ramon Forster holds a BSc in Economics from University of Berne, Switzerland.
Event Details
Date: 06. June 2016
Time: 15:45
Location: Konstanz, Germany
Venue: Steigenberger Inselhotel, Auf der Insel 1, 78462 Konstanz
More information: http://anwenderkonferenz2016.fct.de
About Picturepark
Picturepark digital asset management software enables organizations to centrally store, manage and share digital assets on a modern service-oriented architecture (SOA) that is scalable, based on open standards, and available in the Cloud (SaaS), on-premise or in hybrids. Picturepark is suitable for enterprise-wide DAM deployment thanks, in part, to load-balancing, failover, service-based computer clustering, and support for true multi-tenant deployment. Adaptive Metadata technology enables each class of asset to have its own metadata schema that can evolve over time. Support for multiple taxonomies and controlled vocabularies is standard. The Picturepark Web Services API enables developers to integrate Picturepark with other systems. Embedded and branded Web portals based on HTML5/CSS can be built using the graphical Picturepark Ports tool.