SWA used another digital asset management (DAM) system for nearly 20 years before it switched to Picturepark. As the firm's DAM requirements grew, their older DAM couldn't keep pace. A more robust and flexible solution was needed.
SWA has six offices in the United States, and offices in Shanghai and the United Arab Emirates. SWA's DAM requirements include:
Modern approach to metadata that enables the firm to organize content the way they want
Open system architecture that enables the DAM to be integrated into SharePoint and other business systems
Open database standard so that metadata is never locked into the system
On-premise horizontal scalability and high-availability so that increased usage won't mean decreased reliability
The Challenge
In 1994, Tom Fox, SWA Principal Photographer and Director of Media Services, transitioned his firm from a film-based image library to a digital library.
"We originally chose Canto Cumulus because, at the time, Cumulus was the best option," he recalls.
But as SWA's taxonomy and metadata schemas became more complex, they found themselves wasting too much time on workarounds to get what they needed from Cumulus.
"Our DAM must enable us to build a taxonomy that reflects the complex and changing language of landscape architecture," Fox, an SWA veteran of more than 30 years, explained.
"Simply put, Picturepark handles complex taxonomies like ours much better than Cumulus."
The Solution
To avoid buying another DAM system they might outgrow, SWA sought the counsel of information professional Deb Hunt. Ms. Hunt guided SWA through needs assessment sessions during which they determined exactly what would be required of the new system. Ultimately, she recommended Picturepark and the firm agreed.
"We came into this project knowing that we wanted to do it right, not fast," said SWA Information Management Specialist, Mark Schumacher. "We needed to get it right this time."
Schumacher recalls that their "short list" of DAM systems came rather quickly because only Picturepark and a system called OpenAsset provided the architectural advantages they needed in an on-premise system.
Between the two, Picturepark was chosen because it supported many more file types, offered Adaptive Metadata, which enabled SWA to build the taxonomy and metadata schemas it needed, and it enabled SWA to design its own user interface, using only the features that directly served the needs of its primary user group.
"We also liked that Picturepark could be run on-premise or in a Cloud hybrid," Schumacher said.
"Picturepark was the only DAM we saw that could bring all the advantages of Cloud computing on-site. Our IT team responded well to this."
Data Migration Challenges
Metadata management limitations of the firm's former DAM forced SWA more than once to reinvent the way it managed its digital assets. This meant Picturepark and its partner Modula4 were faced with inbound data inconsistencies that could lead to data loss if not properly managed.
"We knew we were going to be a 'problem child' with regard to data migration because our data structures had changed many times over the years," admitted Schumacher.
When data structures are consistent, scripts can be written to perform conversions, thereby virtually providing a "push button" approach to data migration. But in the case of SWA, metadata had to be segmented by acquisition year before import because of the varied data structures.
"Picturepark [the company] was extremely patient with us," Schumacher said. "They adjusted their scripts as needed to make this work, and they were careful about validating the imported data afterward."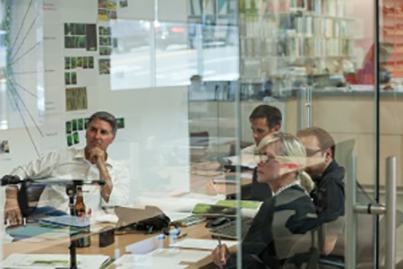 Discovering the New DAM
Once the firm's data was inside Picturepark, Schumacher and SWA photographer Bill Tatham got to work unlearning the ways of Cumulus, and relearning what was possible with Picturepark.
But it wasn't all honeymoon bliss.
"The most difficult thing about our transition was getting used to a browser-based interface," Tatham explains. "Picturepark was designed for Web deployment, so the UI isn't designed for things like working in multiple windows at a time. This took some getting used to; but, really, it wasn't much."
Another Picturepark difference that required the firm to do some rethinking was being able to have multiple taxonomies in a single system. Though cited as a primary motivator to buy Picturepark, this meant that the firm would once again reinvent the way it managed assets. The difference this time would be that SWA would finally be able to structure things the way it wanted.
"The taxonomy we have now is a lot more useful and flexible than what we had with Canto, Tatham said."
"With Cumulus, we could make [metadata] mistakes and not even know it. With Picturepark, we can't."
Helping SWA become even more comfortable with Picturepark was the product's usage monitoring and statistics reporting.
"Picturepark offers much more backend reporting than we were used to," Tatham said. "This helps us know exactly what is going on in the system, which is something we didn't have before."
Fox likes the stability of the Picturepark database.
"Picturepark is rock solid in terms of reliability," he said. "We've had no crashes or interruptions due to the software failing. Its performance has been consistent, with virtually no downtime for our users."
SWA staff have taken to Picturepark, too. Firm-wide surveys show satisfaction with the simplicity and organization of the new digital library. Users are able to find what they are looking for and they appreciate that SWA's customized Picturepark Port interface includes only the options they need to do their work.
Schumacher sums up the firm's experience:
"The transition was beautiful—better than we expected. For users, being to get an asset has never been easier."
Goals and Plans
SWA wanted to integrate their DAM into their new SharePoint-based intranet. This was, in fact, one of the considerations that sealed the fate of Cumulus at the firm.
"We thought, how is this old-fashioned thing going to fit it with this new, modern communication platform?" Tatham said.
Picturepark, which is built upon the same .NET infrastructure as SharePoint and other enterprise systems in use at SWA, was a natural fit.
The firm also plans to build custom taxonomy channels in Picturepark for its marketing team so they can more easily share content, like videos and documents that highlight the firm's accomplishments. Also planned is a custom channel that will be used entirely for education across the firm.
By leveraging the Picturepark Asset Connector Framework, SWA will ingrate ready-for-use Picturepark search and selection windows into other business systems, too.
"Our ultimate goal for our new DAM was future proofing," explained Schumacher. "If we end up not liking it, we want to be able to get our stuff out—easily this time. But so far, we're looking to get deeper into Picturepark, not out of it. This was a great decision for us."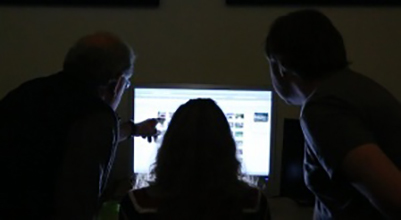 Picturepark provides SWA with a central digital asset repository that's useful for collaborative decision making, creative inspiration, and a historical archive of the firm's projects.