Most notice the glass in their homes only when it's dirty or broken. But this isn't the case for the clients of London's Cantifix. In fact, the products developed by this UK-based manufacturer would be unfairly classified as mere windows. Cantifix produces transparent architectural features that define the buildings in which they're used—from windows to walls, to floors and even literal glass ceilings.
The Challenge
Cantifix doesn't sell product based on measurements and competitive bidding any more than a fine art gallery would sell a painting based on its ability to fit on a given wall during a 20%-off sale. Cantifix products are an integral part of architectural design, so clients expect to see a portfolio, not a product catalog.
Cantifix needed to enable its sales teams to present product images in a way that inspires its creative clientele. It wasn't enough to merely share images—these images needed to be presented, in context, on demand.
The Solution
Picturepark digital asset management software enables Cantifix to share select images with prospects and customers, while it offers the company a better handle on which images it has.
"If we need a photo of a specific product, we know how to get it in an easy manner now," explained sales administrator Kirstie Russell. "Everyone knows where to find everything, and everyone can see what they need to see."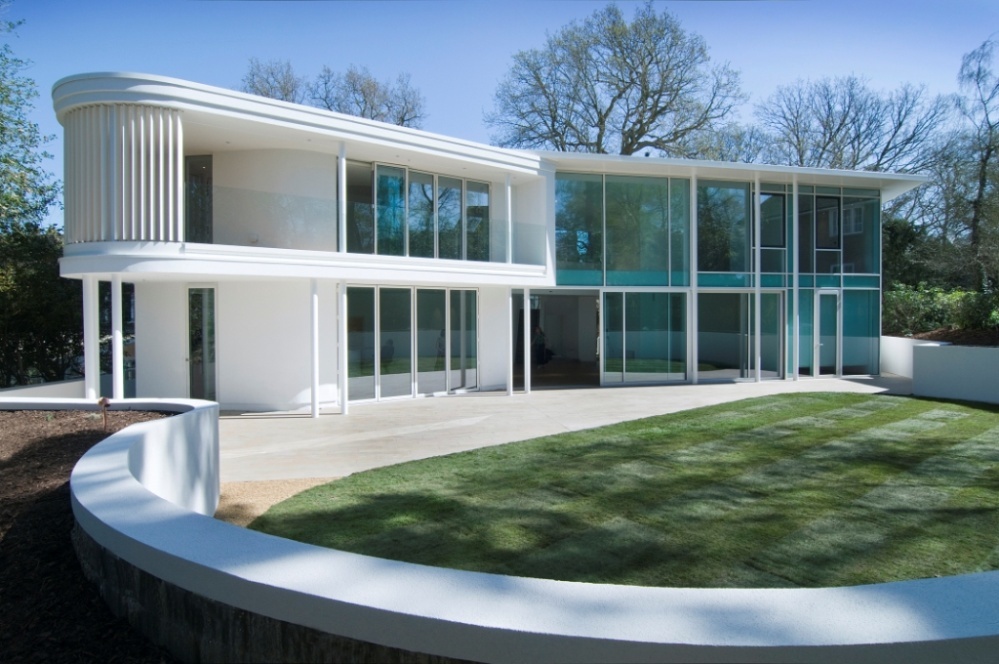 The choice of color and specification for the glass is not just for practical reasons but becomes very much part of the building design. Special coatings applied to the glass surface look great and they enhance its performance to provide energy saving, comfort and privacy. Films within the glass provide acoustic and UV filters and can even heat the surface. The home can be flooded with daylight in a controlled manner for the advantage of the inhabitants.
Product-based Taxonomy
Cantifix organizes its Picturepark using a product-based taxonomy that's known to all users and easy to enforce policy-wise. This makes it easier for content contributors to make intelligent decisions about metadata.
"Before Picturepark, we had the problem that different users would think photos belonged in different locations on our file server. Now we have control over this, so images no longer mysteriously relocate themselves."
One key advantage Picturepark offers is that photos can be located in multiple places across the taxonomy, so users don't have to decide the one place each image fits best. Picturepark enables users to think in terms of "what" rather than "where."
"If you can't find a photo, when do you know it's time to give up the search? You can waste a lot of time trying to find what you don't have. Picturepark enables us to search across everywhere, so if we can't find something, we know straight away that it doesn't exist."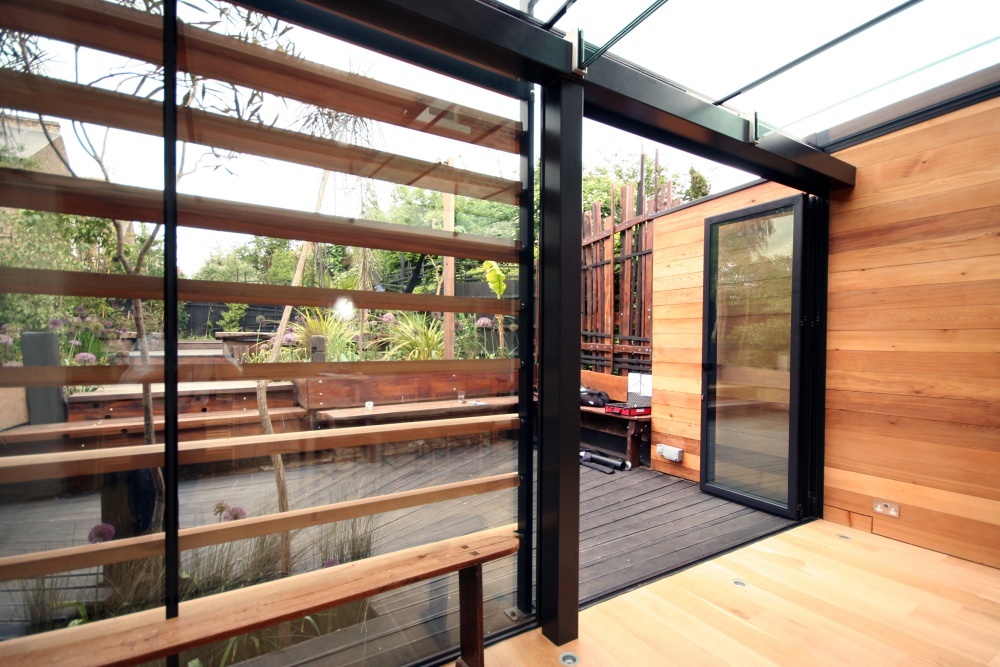 Blurring the indoor/outdoor boundary produces a greater sense of space within the home. Full height floor-to-ceiling glass panels connect with long horizontal overhead glass to give this room an outdoor feel, while retaining all the internal comforts for year-round use.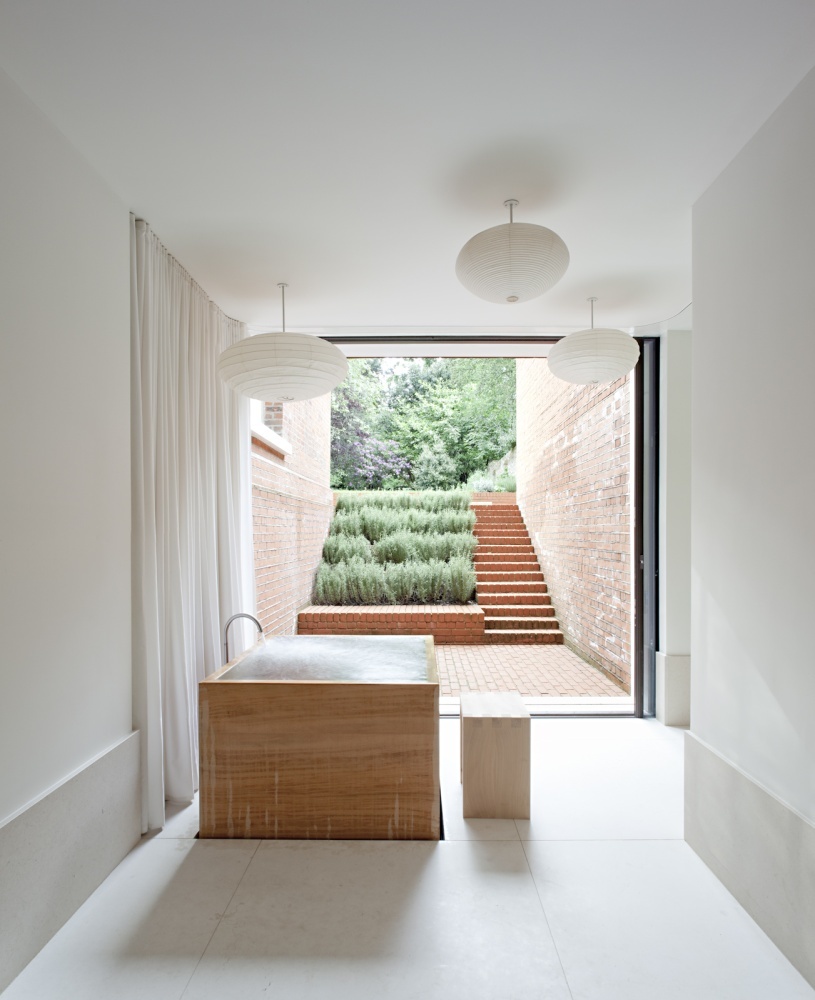 (1) Natural light passes through a glass ceiling to the levels below, thanks to the glass floor. The ultra-strong glass floor provides safety for those walking on it, while it maintains a clean, always-new appearance. (2) Sliding glass doors fold away completely to offer this bathroom a seamless connection with the secluded terrace beyond.
Controlled Shares
Cantifix sales teams use Picturepark when creating quotes and sharing ideas with clients.
"We insert images into our quote documents and we also embed links to shared collections that clients can view in Picturepark," Russell explained. "Delivering photos through Picturepark provides a much more professional presentation than attaching them to email."
Images add important color and interest to the pages of a quote, but a collection link leads to an always-live collection of images that the company can change at any time, even after a quote has been sent.
"The shares are nice because our salespeople can decide exactly what the client should see, and nothing more. And we can set them to expire, if we need."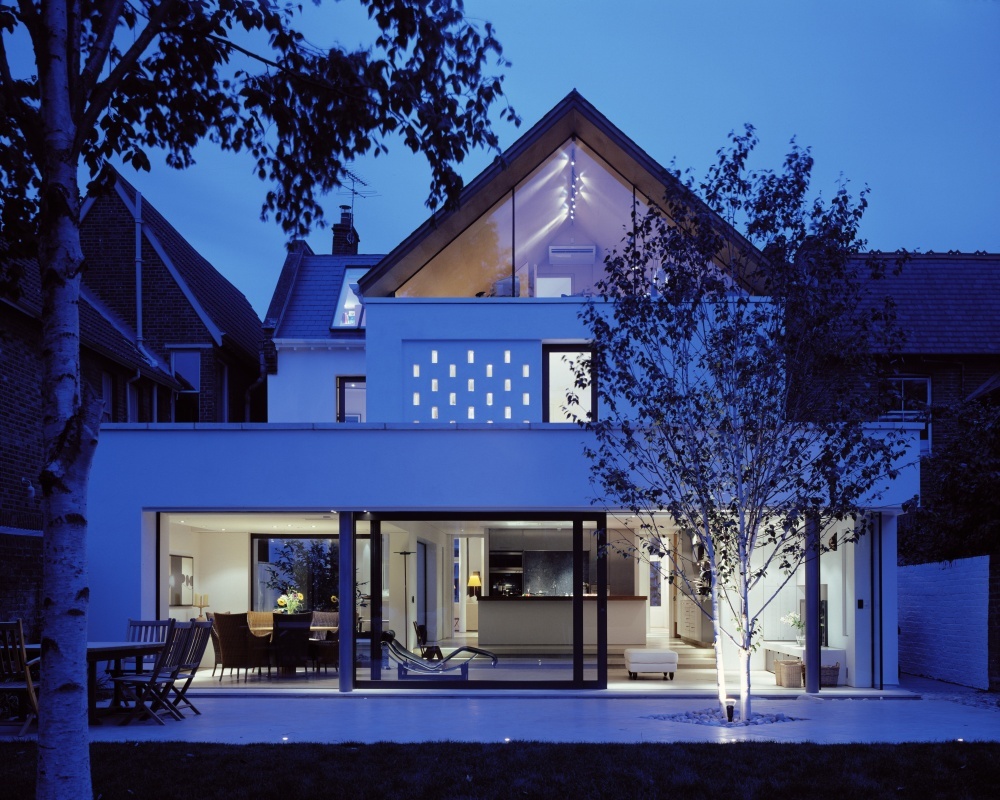 A wall of glass gives this extension to a typical London property the ideal makeover. Drenching the home with natural light creates the ideal indoor space for family living. The large sliding panels allow the space to be completely opened for indoor/outdoor entertaining.
Goals and Plans
Cantifix has been a Picturepark customer since early 2012, which predated the Picturepark Adaptive Metadata technology released in 2013. The company is considering ways in which Adaptive Metadata could make its system even more useful.
In addition, Cantifix plans to integrate Picturepark-managed assets more tightly into its website.
"There isn't anything we disagree with in Picturepark. We just need learn more about what we can do with it because we have the feeling there's much more we can be doing."