The Belden story is one of steady growth that dates back more than a century. The US-based company has grown into an international supplier of data transmission products for the industrial, enterprise and broadcast markets. Having acquired nearly a dozen established brands, including the legendary Grass Valley and Hirschmann, global Belden now has manufacturing facilities in North and South America, Europe and Asia. The company's dividend-yielding stock (NYSE:BDC) has grown more than 350% in the past decade.
The Challenge
Introducing digital asset management across a single enterprise can be challenging enough. But Belden needed to get its collections in order at the same time it was bringing other brands into the fold.
"It got to the point where our agencies were charging us upwards of $1,000 just to provide us with our own files," explained Eric Ehlers, Belden's Director of Corporate Marketing and Marketing Information Systems.
The need for a DAM and policies to manage it was clear, according to Ehlers. He just needed to choose the right DAM for his company's global and expanding reach. Fortunately, Belden wouldn't have to start its search from scratch.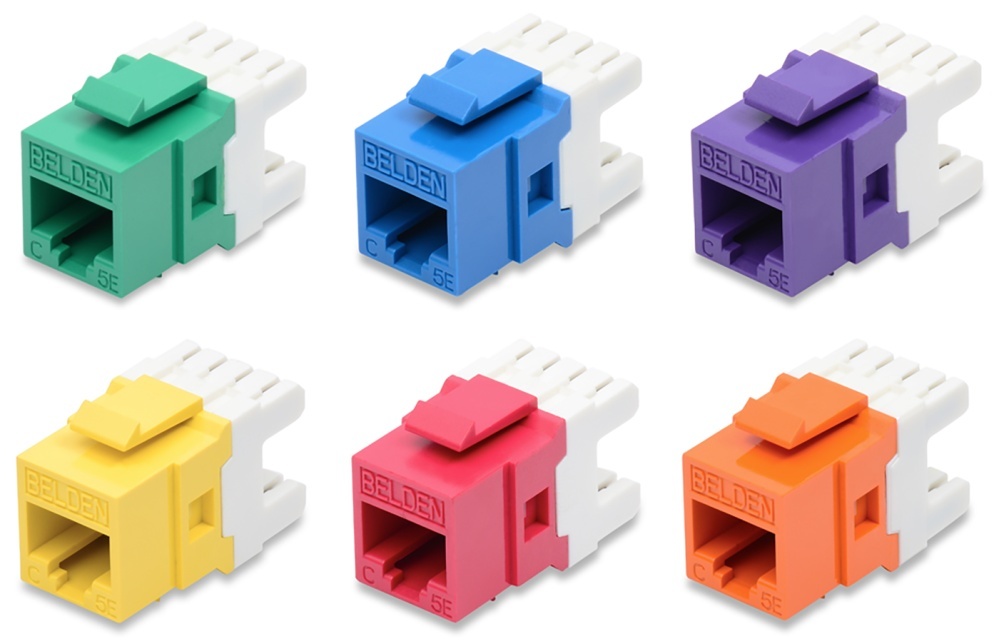 The Belden brand catalog contains countless products. By centrally managing all photos in Picturepark, company employees and other business systems can always access what they need.
The Solution
Belden's Hirschmann brand of Germany had already been a Picturepark customer for years. This enabled Belden's US headquarters to test Picturepark as a candidate for global deployment.
"We conducted tests on Hirschmann's Picturepark for a few years, as we rolled it out across Europe" Ehlers explained. "During that time, we were able to determine some best practices for a global rollout."
Picturepark wasn't the only option Belden considered. After all, the company had the resources to choose any system. But the Hirschmann tests were enough to convince Ehlers.
"We decided that Picturepark was a good tool and that we could roll it out globally."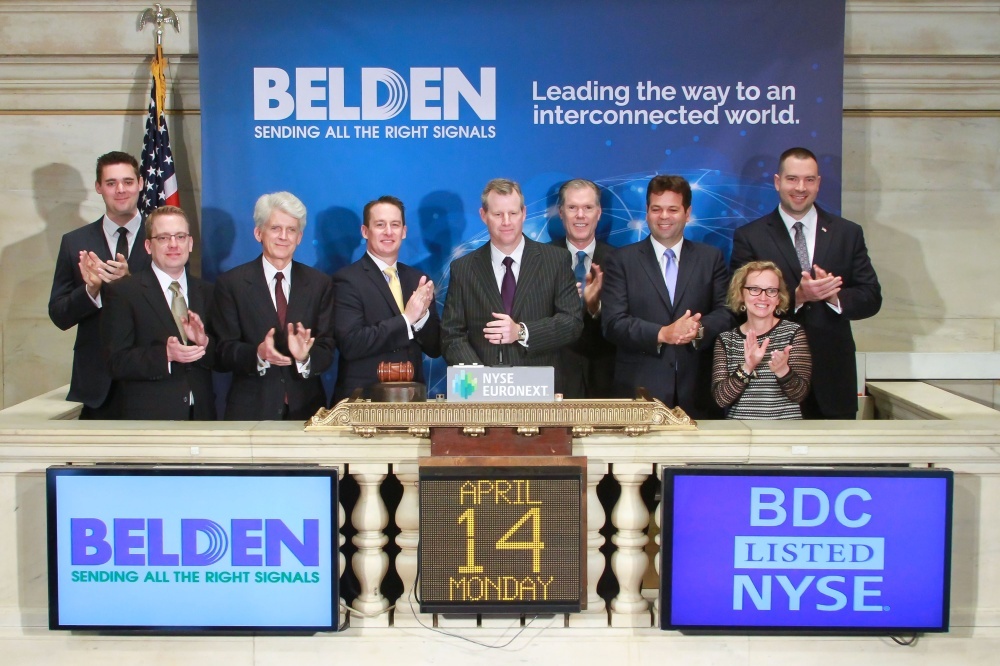 Belden has been a celebrated member of the New York Stock Exchange for decades. Rewarding investors with four stock splits, the company's stock price has climbed more than 1300% since its IPO.
Governance Comes First
Hirschmann assets aside, Belden's digital assets were stored on various local file servers, hard drives and, as mentioned, on the servers of the company's agencies.
"It was a hodgepodge of storage," Ehlers admitted. "We had no strategy around managing assets throughout the company."
And while it was tempting to just launch Picturepark across the enterprise, Ehlers knew what "garbage in" meant.
"A tool like Picturepark is only as good as the planning you do and the way you think things through," he said.
Part of the governance challenge was that Ehler's US-based team was now making decisions for users around the world, speaking many different languages. And while the US team knew the Belden product line well, there were many newly acquired product lines and families that had to be considered if the global system was to be accepted by the company's 8,000+ employees, now based in more than 30 countries.
"We created a global taxonomy and file naming policy, but this was of more interest to those creating and uploading content. We also had to really think about what standard users need and how they'd expect to find things."
Ehlers' team decided to move away from a file-based structure and focus on search as the primary means for finding content in the system.
"If people were going to rely on search to find things, we had to make sure our file naming and tagging policies were clear and consistently adhered to."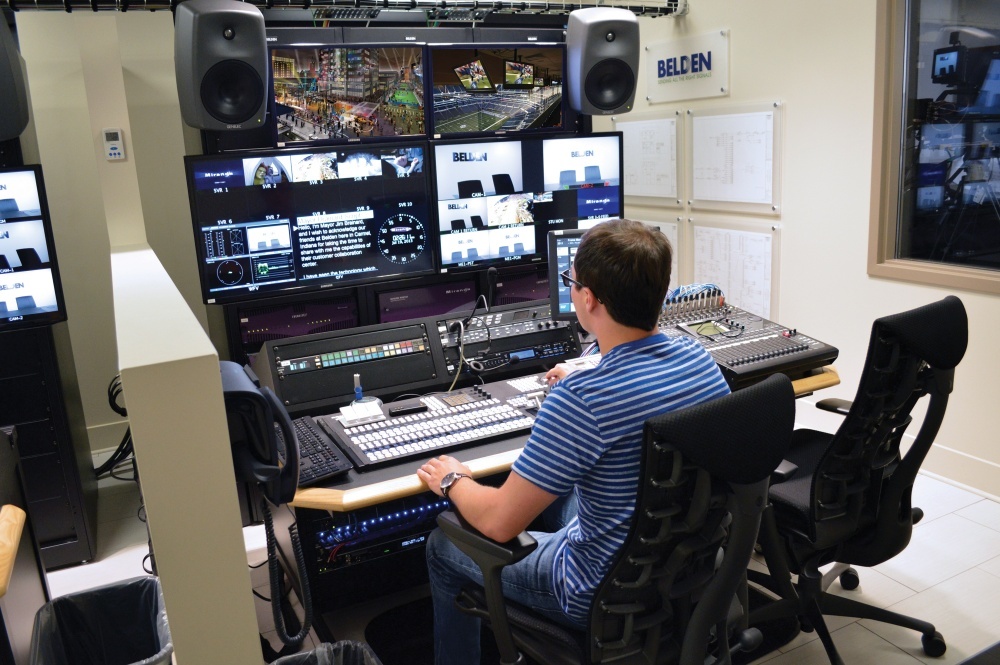 Belden generates scores of promotional and educational videos each year from its own video production studio.
Uploaders Rights
Among the most primary controls Belden put into place was a limit on who could upload and tag files.
"Uploaders have access to certain areas of Picturepark where they can drop files," Ehlers explained. "Once they have assigned tags, they choose who can see the assets."
What's interesting about Belden's approach is that the policies in place go only so far.
"You can't foresee every eventuality," Ehlers said. "At some point, you have to rely on self-governance to make a system manageable."
For Belden, this means making sure that uploaders have a good sense of how things are supposed to be done. But the company stops short of making DAM policies so draconian that users are inconvenienced or discouraged from wanting to use the system.
"People will always find ways around what doesn't work for them. Our goal was to make sure Picturepark always worked for everyone."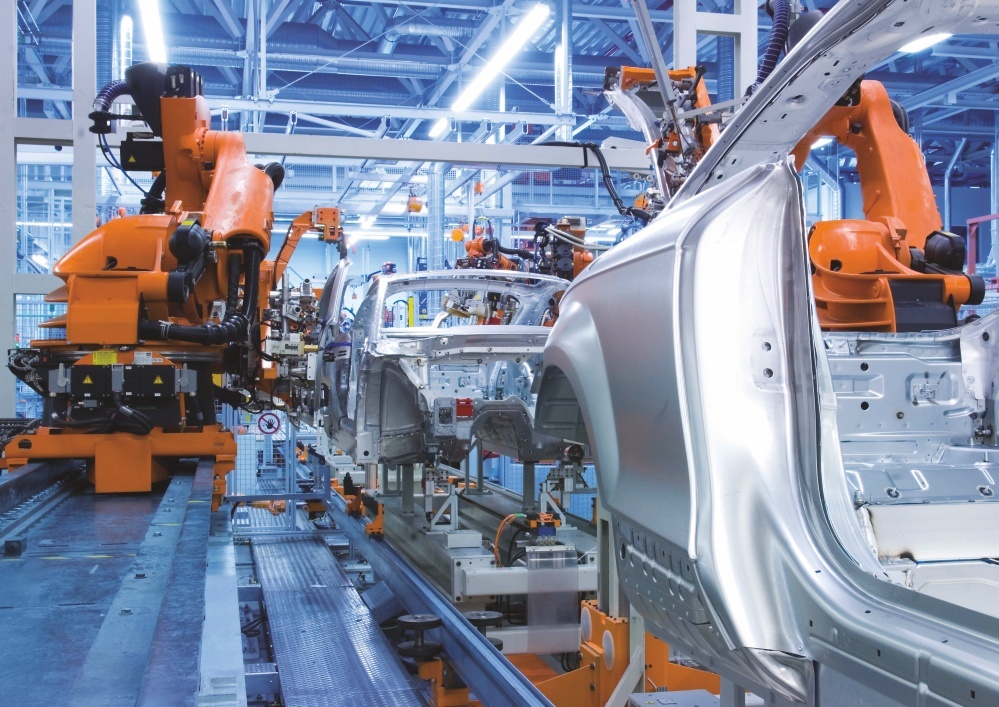 Among the vertical markets served by Belden are Sport Venues, Broadcast Studios, Service Providers, Data Hosting, Healthcare, Education, Financial, Government, Automotive, Energy, Mining and Transportation.
Prioritizing is a Difficult Decision to Not Make
Even with a DAM selected and policies and user training materials in place, Ehlers' team was faced with a difficult decision: Where do you start when it comes to adding decades' worth of content to a DAM?
"When uploading tens of thousands of assets, there's no human way to properly tag everything," Ehlers said. "So we have lots of content inside Picturepark that doesn't have complete metadata—better that than not having in there at all."
This is another area where the company relies on the kindness of self-governance.
"Permitted users are encouraged to add tags and other relevant metadata as they see the need," he said. "By enriching older content as we go, we have a system that gets even better with time."
Ehlers explained that it's important to find that balance between the effort taken for newer content and that required to bring older content up to spec, with regard to metadata.
"If we didn't prioritize the newer content, we'd have a DAM that was consistent with regard to metadata completeness, yet it would be many years before it became useful for anything.
"Picturepark is a library to us. Even libraries need to poll old content and decide if it goes into the back room."
As time permits, the team uses Picturepark statistics to help identify assets in need of metadata.
"Assets that aren't being downloaded might be metadata-invisible to searching users," Ehlers said. "We can see those fingerprints in the stats, so we know which assets to examine."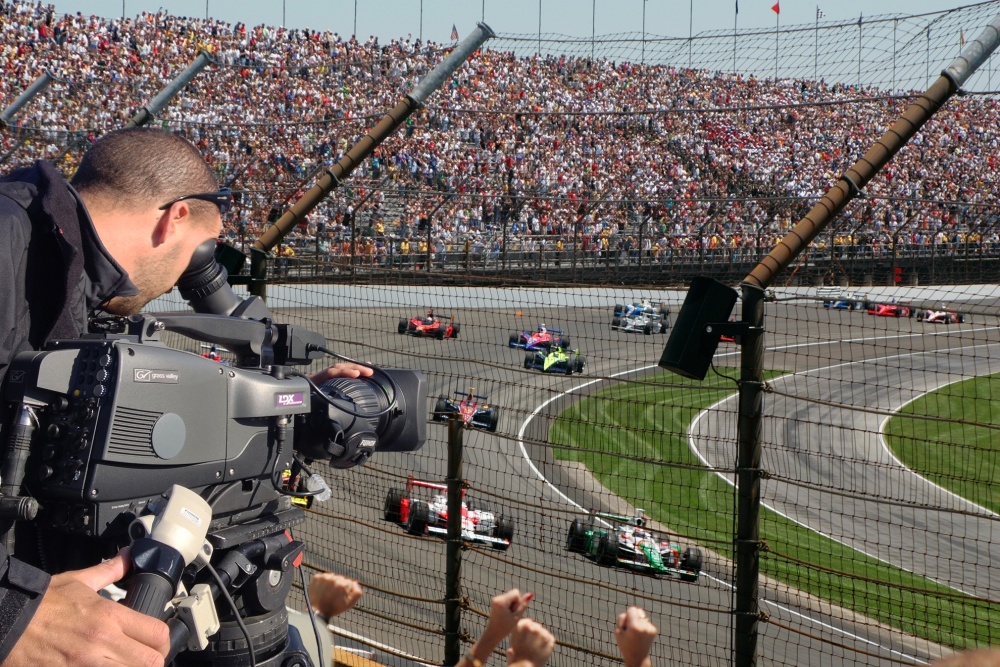 Grass Valley broadcast hardware has been a staple in the industry for more than 50 years. Grass Valley joined the Belden family in 2014.
The Value Picturepark Provides
Over the years, Picturepark has been so deeply integrated into various Belden Web properties that it's now difficult to point to a single location as being "where" the system can be seen.
It was Ehlers' intention all along to make use of Picturepark in every area possible.
"We have 32 websites under multiple platforms and CMS systems. Our goal is to integrate all those into one system that's fed by the DAM," he said.
In the meantime, Picturepark is used to populate multi-language website pages that sales and other teams use for login-free, "searchless" access.
"We have website pages for presentation and other corporate templates. Everyone knows the page URL, so they can always download the latest versions of everything—no search needed."
"The benefit to me is that I don't have to upload into Picturepark and then move updates to the website—it's all integrated. I upload into Picturepark and I'm done."
Belden's reach extends into many verticals that all have one thing in common: a need for state-of-the-art data transmission hardware.
Content Transportation via Private Shares
Private content shares are also part of the Picturepark ROI equation for Belden.
"The transportation of assets is a big value for us. The ability to bundle assets and send them as a single link that leads to a Web page where people access the files for a given period of time—this is so important."
Gated Downloads and an Internal Portal
Belden has also provided a download center on its website that includes a download form. This provides the value of Picturepark back-end content management, with the primary lead-generation advantage of a marketing automation system.
Picturepark is also found on the company's global intranet. Thanks to a single sign-on PHP interface developed by German agency Salient Doremus, employees have access to Picturepark content, without the need for an additional login.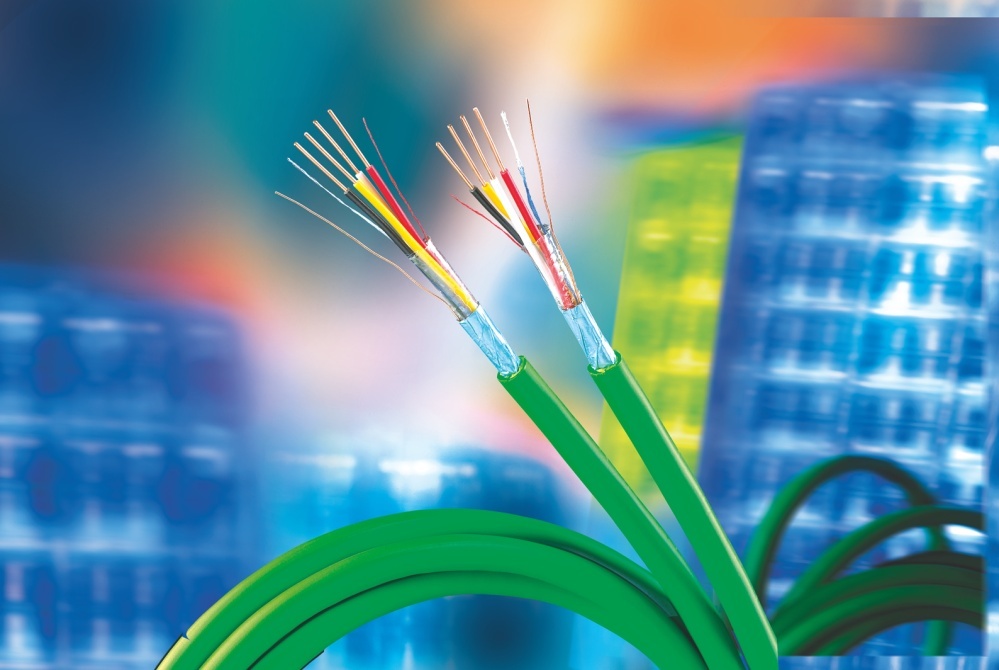 Goals and Plans
If you ask Ehlers about his plans for Picturepark, the answer you'll get is much bigger than Picturepark, alone. Belden's strategy for its marketing information systems is maximum integration, minimum redundancy, and total user buy-in. Picturepark is but one cog in that wheel.
In addition to the global standardization of the website properties, Belden plans to integrate DAM into its product information management (PIM) system from Stibo, and its sales automation tool from Savo.
"DAM sits at the center of all these systems," Ehlers concluded. "It would make no sense for us to have a system like Picturepark and treat it as something other than the hub of our global content management."