By Picturepark Communication Team • Mar 29, 2016
Picturepark Supports India's KALPAS Relief Association KALPAS founded to address medical and poverty urgencies and their cultural contributing factors
The community efforts for which Picturepark is best known, such as DAM Guru Program and the #LearnDAM initiative, are not anomalies for this Swiss company's culture. "Community" is a company priority that predates the digital asset management software the company has been developing for nearly two decades.
In early 2016, Picturepark made a sizeable donation to KALPAS, an Indian relief effort, founded by Picturepark's own founders, Matina Hämmerli and Bruno Jehle, more than 30 years ago.
"We reinvest the majority of our profits into our business," explained Picturepark CEO, Ramon Forster. "But social responsibility is in our DNA, so it's not uncommon for us to make donations to organizations we feel are worthwhile, efficiently run and trustworthy."
We spoke with Matina Hämmerli about KALPAS.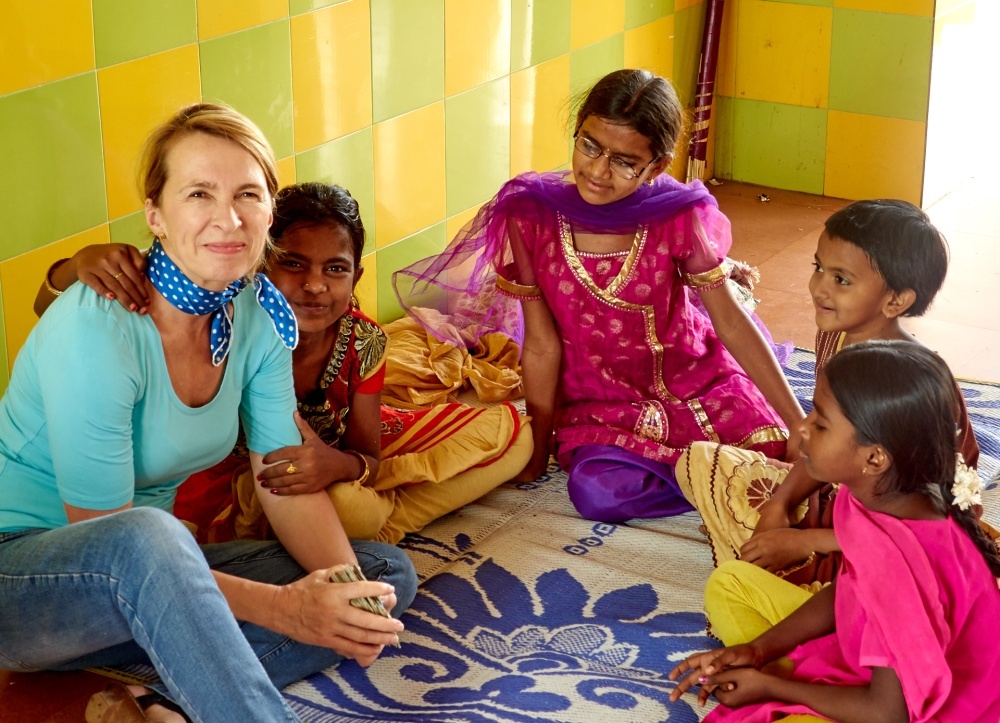 Matina Hämmerli works with AIDS orphans at KALPAS facility.
How did you and partner, Bruno Jehle, both residents of Switzerland, become involved with Indian humanitarian issues?
In 1982, Bruno accompanied an old Indian missionary. He was not particularly interested in mission work, but he wanted to find a way to do some good.
During his stay in India, Bruno was confronted with the deepest poverty. When Bruno returned home to Switzerland, he asked me whether we should try to do something.
I agreed.
Bruno soon returned to India, where he met a young manager from the steel industry, named Slesser, who had heard about Bruno from his previous trip. Slesser travelled with Bruno for six weeks before deciding to quit his day job and work together with Bruno.
Two Indian trusts were founded, one led by a young Indian doctor named Bhupal, whom Bruno had met on his first trip, and another by Slesser. Still today, nearly 35 years later, Bhupal and Slesser run these trusts, full heartedly. The trusts became their purpose in life.
In 1984, I accompanied Bruno for the first time. Since then, we visit the projects every year.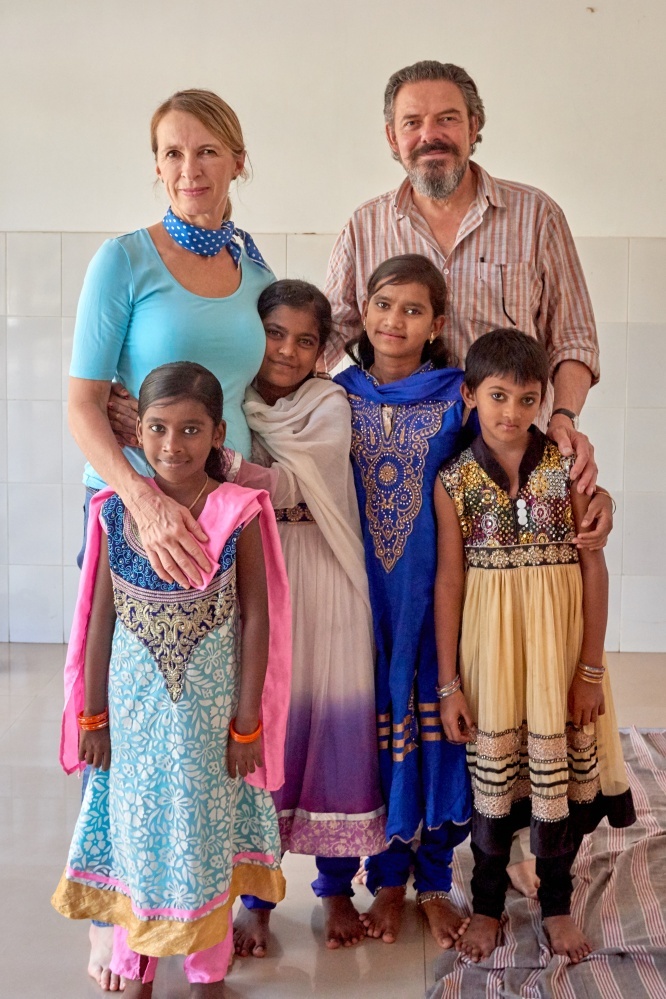 Matina Hämmerli and Bruno Jehle with KALPAS children.
In those early days, leprosy was the most obvious evidence of the extreme poverty that was the day to day life of the rural population. Leper patients were stigmatised and felt lost in their fate. They had no access to medical care or any other form of help.
We started on a grassroots level. We arranged some basic education in medical care, which included a crash-course in leprosy treatment, for three people who then went on bicycles to the villages. In their packs, they took medicine, dressing material and patient record books, so they could start medical histories for the people they treated.
Today we operate four hospitals, a school for 1,200 children, and a lot of supporting activities, in more than 150 villages.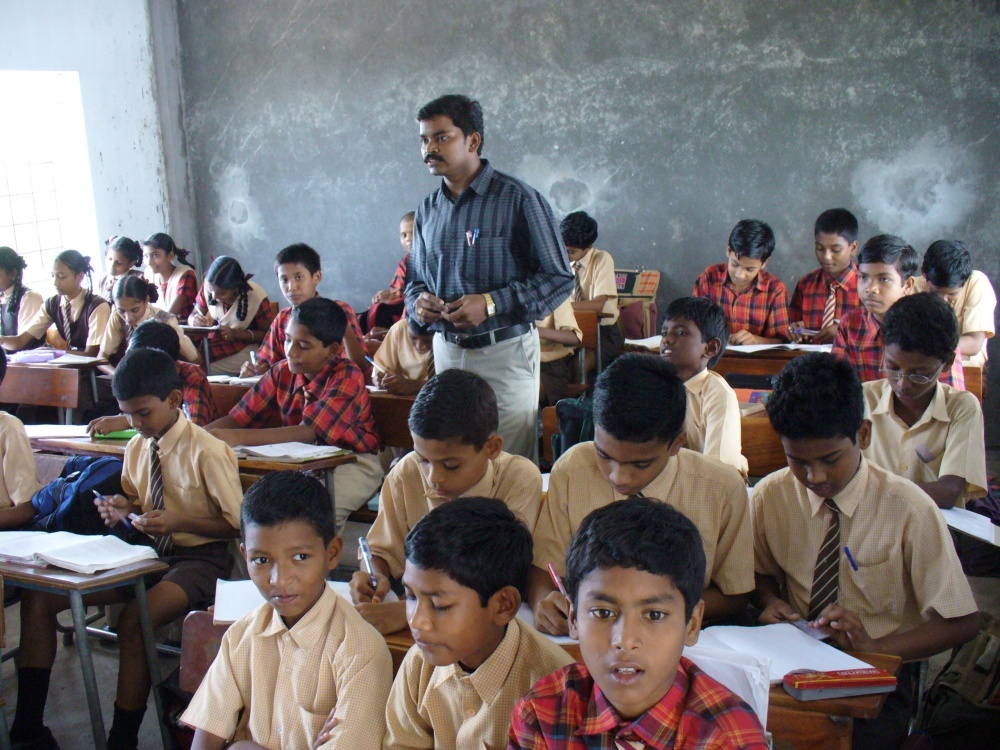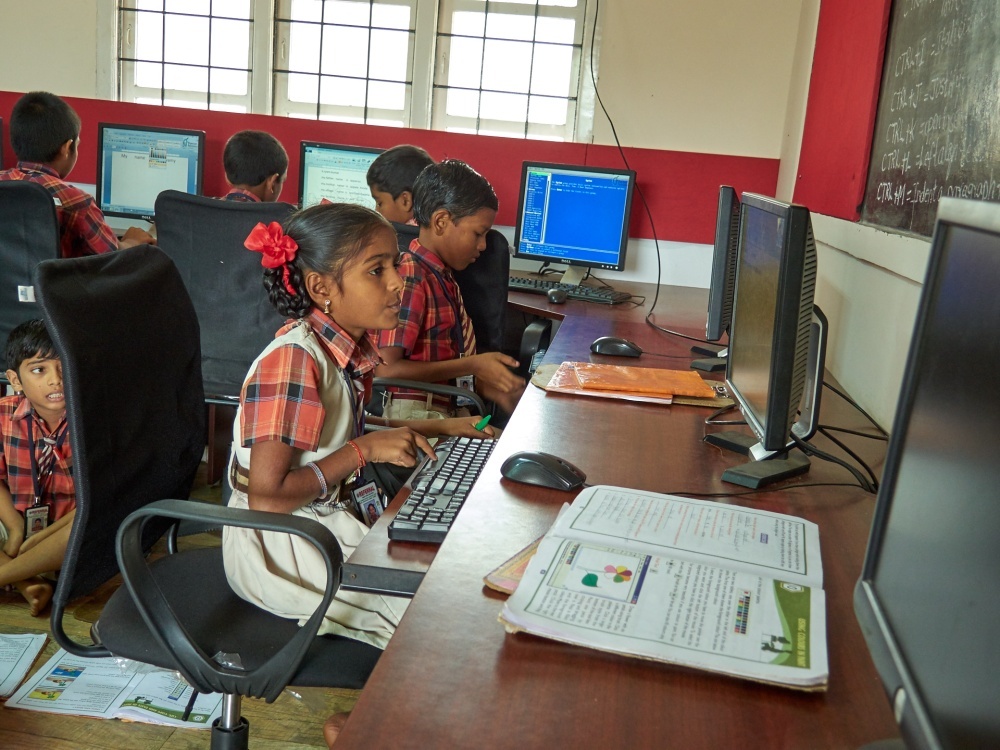 More than 1,200 students receive educations in KALPAS classrooms. Available resources include a computer lab, where donated computers enable children to learn the essential skills they'll need for better employment opportunities.
Provide us with a brief overview of what KALPAS is and does.
In the beginning years, we maintained a loose network of friends and organisations, and had a bank account in Switzerland. We published annual reports for our friends and donors, and we gave speeches wherever we were invited.
We then decided to spread the responsibility for fund raising across several shoulders. In 2009, we founded the KALPAS association. The original name was Kalpavriksha, which names a mythical "tree of life" that forever grants wishes. It is a symbol for nature, for love, and for the essentials of life. This was our goal for what the organization would offer.
The main duties of KALPAS are fundraising for the two trusts, and mental and operational exchange and support, for which we run a small volunteer program. All fundraising is done entirely by volunteers; 100% of every Swiss franc, euro or dollar we collect goes directly to the projects.
KALPAS deals with education, health considerations that include tuberculosis, leprosy and HIV/AIDS, social concerns and even agricultural issues. How does one organization focus on so many varied and significant issues?
We started with medical help because it was so necessary and urgent. But we knew it was ultimately just as important to focus on the underlying issues that lead to the illness and poverty. Step by step, we started fighting the root causes, which are nutrition, education and self-confidence. We wanted to improve the living conditions of the people in that region. It was natural to include all the main factors of humane life.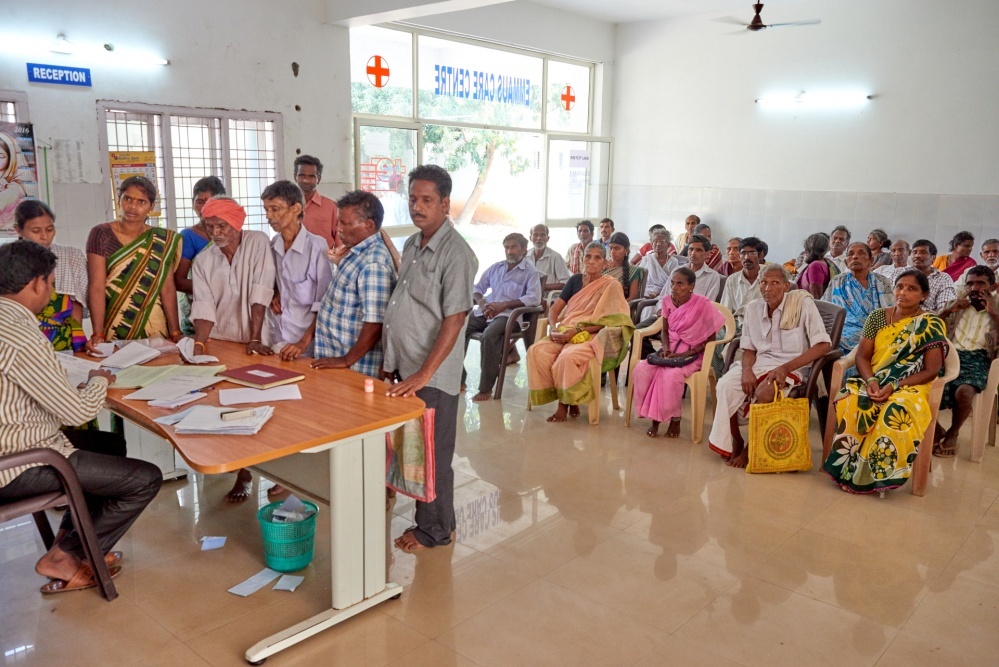 Tuberculosis is still a threat in India. At the RISDT Hospital, patients get the help they need.
What are your near- and longer-term goals for KALPAS?
We are always looking to ways to make the program more financially independent. We want to make the core activities self-sustainable, and use the funds to build additional programs. Our Indian partners also want to distribute the responsibilities among more shoulders so that we have a new generation of custodians to ensure the program's continued life. We are institutionalizing the processes, but we keep the familiar approach of dedication and commitment.
How can people offer help?
Of course we need funds, and we guarantee that every single Paise [Indian cent] will land directly in the projects. This differentiates us from other organisations that often use 50% or more of their income for fundraising.
We appreciate all donations, but continuous support, such as monthly or annual contributions, give us more budget security. But even a small one-time contribution can help a lot. People can also make project-specific donations to finance one month support for a child infected by AIDS, or a six-month school fee.
If people want to contribute their time and skills, they are heartily invited. Doctors, nurses and teachers are contributing some of their time. Students gain some practical experience and visitors want to see how their funds are benefitting people's lives.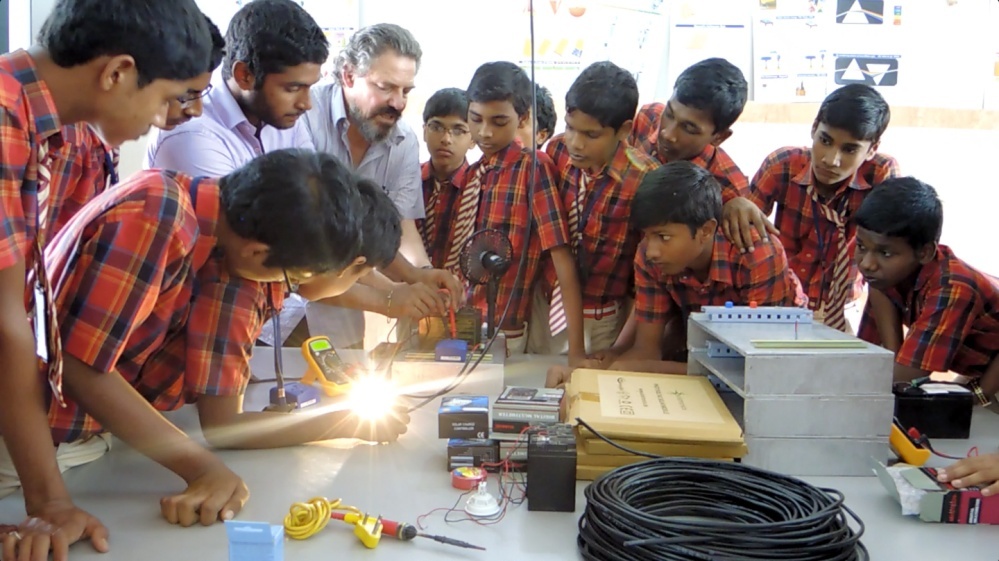 Bruno Jehle explains the fundamentals of solar technology in his Solar Lab.
KALPAS general fund donations can be made at: http://www.kalpas.ch/en/donations
Project-specific KALPAS donations can be made at: http://www.kalpas.ch/en/donations/donation-as-a-gift
Visit the KALPAS website at: http://www.kalpas.ch/en