Digital Asset Management for Android and iOS
Fast "anywhere" access to digital content is what mobile users need. The Picturepark front end was designed to work just as well on mobile devices as it does on desktop computers.
Digital Asset Management for Android and iOS
Any screen size, any platform
The Picturepark front end is based on "responsive" website design technologies that enable it to adjust on the fly to the size of the connected device*, so it always delivers an optimized user experience.
Whether using Android, iOS, Windows Phone or other mobile operating systems, users enjoy access to the same content they they see when using desktop computers. Search, preview, download and sharing all work great on smaller screens.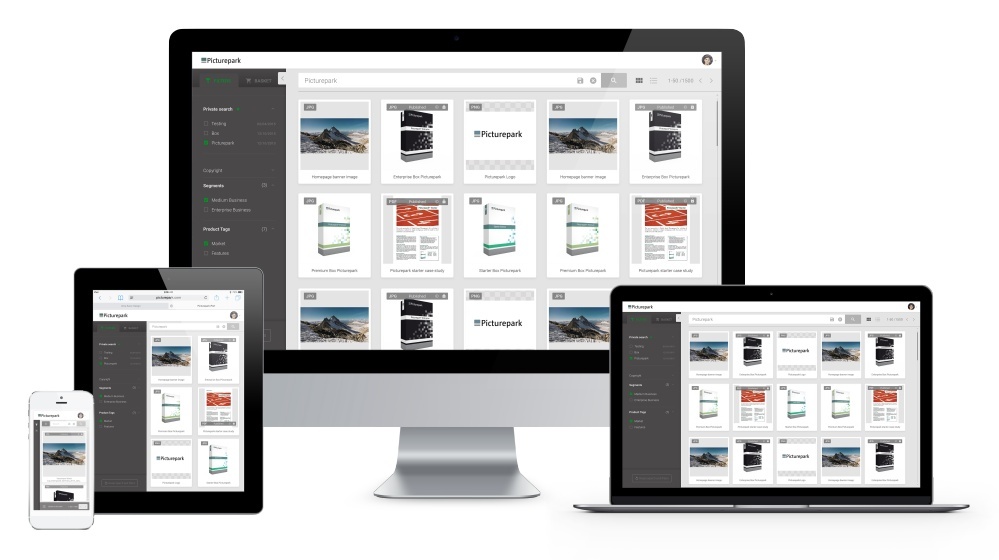 Access Picturepark from Android or iOS, using phones or tablets. The interface adapts to the connected screen size so that it's always usable.
Clear, multi-page previews
In addition to previewing images and video, mobile Picturepark users can see multi-page, scrollable previews of PDF, Microsoft Word, PowerPoint and InDesign files. Entire files can be read without the need for a download, which is important when accessing the DAM via mobile connections.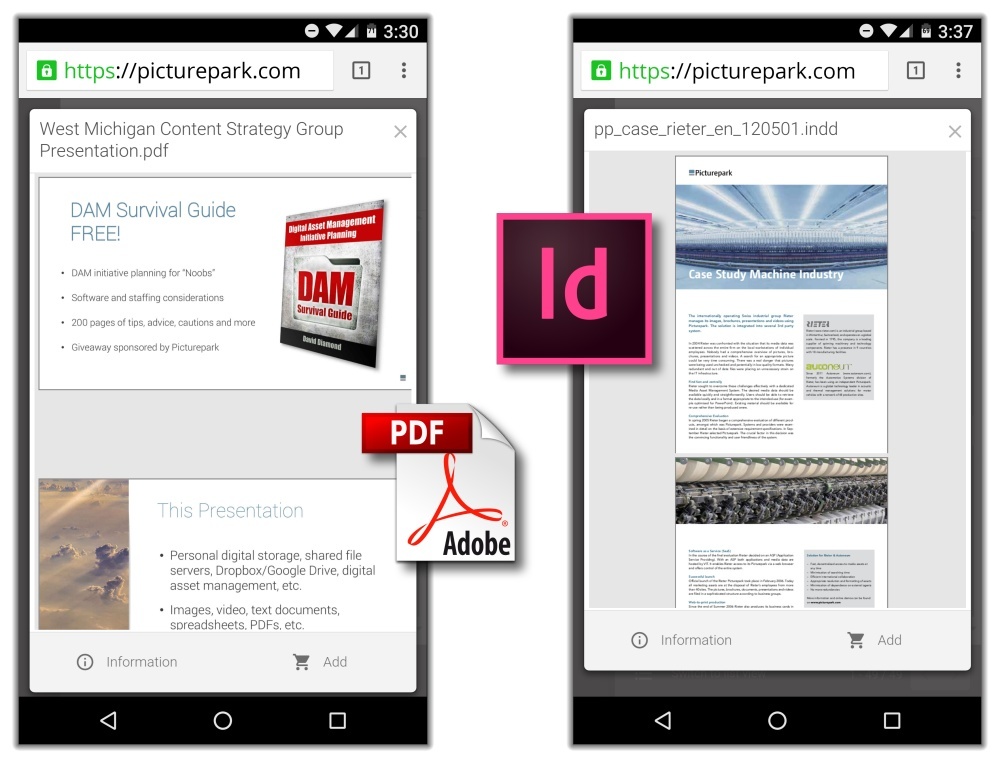 (Above) See clear, multi-page previews of Microsoft Word, PowerPoint, PDF and InDesign files on your mobile devices. (Below) Swipe through full-screen previews to comfortably browse content without downloading.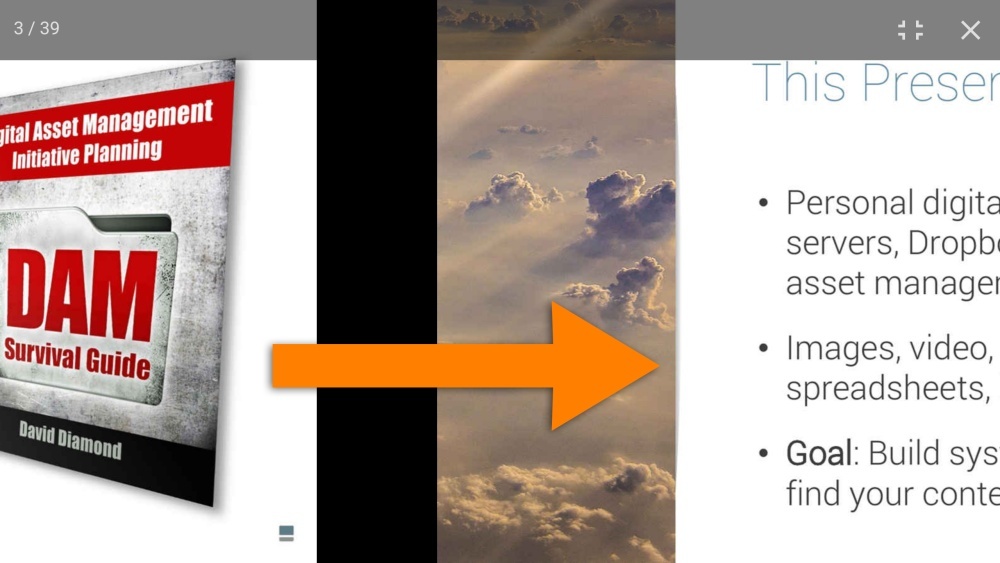 Share to social media or anywhere else
Mobile users can find and share content to Facebook, LinkedIn, Twitter and anywhere else too. Links lead back to branded landing pages, so guests can access content—and even reshare it—without the need for Picturepark accounts.
Mobile Picturepark users can share content across their social networks.
No apps required
Mobile apps are great unless IT policy doesn't permit you to install them on company devices. In order to ensure that all Picturepark users can enjoy the same mobile access from personal or work devices, Picturepark developed a "responsive" interface instead of relying on mobile apps. This way, IT policy doesn't need to be challenged or changed, and users never need to download or update apps.
Even better, the Picturepark front end requires nothing more than a Web browser, so those using Windows Phone, Blackberry, Chrome OS, Linux and other platforms enjoy the same mobile convenience as those using Android or iOS.
Lightweight architecture
In order to perform well on slower and less reliable mobile connections, the Picturepark front end was built atop a lightweight framework that helps ensure that users from all over the world can connect to content without concerns or delays.
---
* Picturepark has not been optimized for use on watches or other wearable devices.