By Picturepark Communication Team • Oct 22, 2014
Some of the team from Picturepark's Swiss office took to Switzerland's Rhine Gorge, otherwise known as the "Swiss Grand Canyon," for a day of hiking and spending time with new team members. Located not far from Picturepark's Aarau office, the area offers some spectacular Swiss scenery.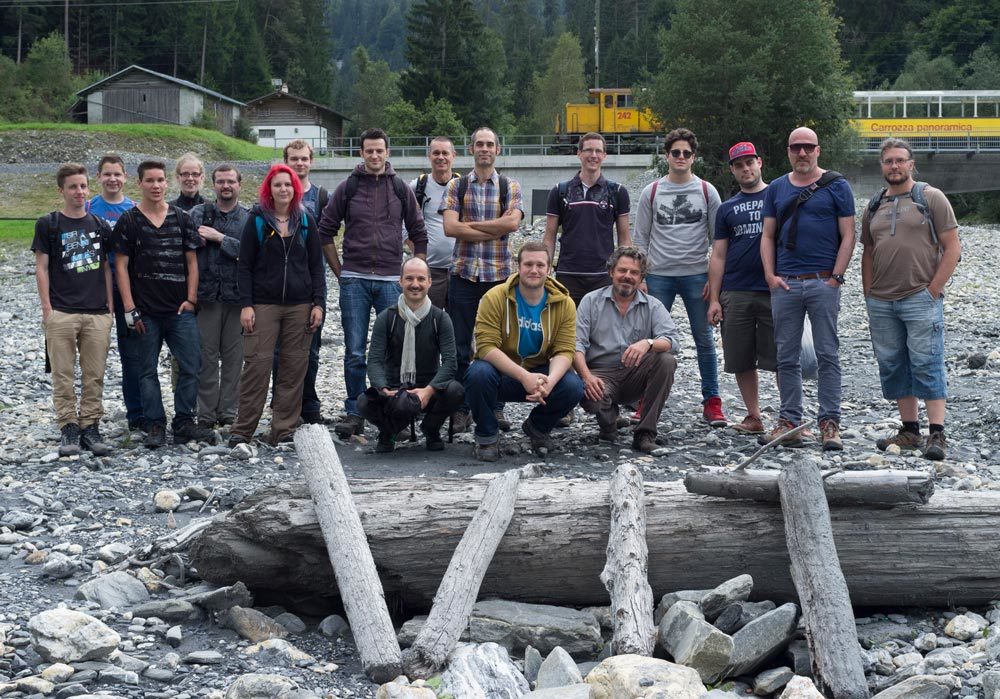 Left to right: Marc Borer, Dominik Brunner, Manuel Wullschleger, Olivia Schütt, Stefan Bader, Jasmin Schmidli, Karlo Piskor, Thomas Wackersreuther, Pedram Khorsandy (seated), Dieter Schäfer, Ramon Forster, David Demostene (seated), Stefan Seidl, Bruno Jehle (seated), Jovan Bobot, Simon Runggaldier, Jacques Isler.
Note the "VIT" sticks in the foreground. Vision Information Transaction is the name of the parent company that develops Picturepark.