By Ramon Forster • Sep 03, 2018
Article originally published on 8th March 2018 at CMS Wire.
Ask anyone in the DAM industry if Dropbox is a DAM and the answer will be a firm "no." But does it still hold true that Dropbox & Co are just file sharing tools?
Digital asset management (DAM) advocates say file sharing tools (your Dropboxes, Adobe Clouds, Google Drives OneDrives and the like) cannot really handle metadata and poorly support custom image and video conversion. Others would also argue that file sharing tools are not enterprise-ready.
But thinking that file sharing tools are no competition to DAM misses the bigger picture: File sharing tools are the de-facto standard for not just file sharing, but also creation and collaboration. Given this, file sharing tools literally own what the DAM industry was invented for, offering us DAM vendors more competition than we wished.
File Servers Continue to Improve
Over the last 10 years, file sharing tools have done a great job in replacing file server based storage and made content better accessible in a globalized world.
They also made file syncing across devices, businesses and continents easier and more reliable, plus provided previews for pretty much all file formats that exist. Many now include enterprise features such as (federated) authentication, or user, role and permission management. File sharing tools also offer comprehensive APIs and SDKs in all major languages to integrate other systems via code or third party tools such as IFTTT, Zapier, Microsoft Flow, and similar.
The feature set of file sharing tools for accessing, syncing and even creating files is compelling, and the trend of small business using Dropbox & Co. for their file storage will further spillover to larger corporates — especially now that Microsoft OneDrive becomes more mature and Google adds more enterprise features and file streams to Drive.
With these software giants often offering their file sharing "free" for paying customers, how can DAM system vendors compete?
A DAM Is Not a File Server (and That's a Good Thing)
Digital asset management system vendors have long tried to offer similar features for managing files, and they actually sold well on the argument to replace file servers — especially in marketing departments which have to exchange their material across firewalls. This argument drove sales revenues and influenced roadmaps over the last decade in the DAM industry.
I would argue DAM vendors would be better served competing on our core strengths and leaving the collaboration and creation to the file sharing tools.
For DAM vendors, it has become almost impossible to just sell on the "replacing a file server" argument unless they offer a high degree of core customization, position as niche solutions in regulated markets or pretend — at least on paper — legal compliance clauses in agreements (predominantly a European thing).
I would argue DAM vendors would be better served competing on our core strengths and leaving the collaboration and creation to the file sharing tools. Why?
Folders and Filenames Are Not Enough
Metadata in file sharing tools is usually reduced to a folder name, basic description and a simple tag list.
Of course, file sharing tool vendors like Microsoft or Google utilize their IP in image recognition for finding content and adding auto-tags is constantly improving. But these auto-tags remain a mystery to the end user, who cannot see them or their structure, yet are supposed to find content using them. You also can't store something like a multi-dimensional taxonomy there which provides views on the same piece of content from multiple perspectives.
And that's a big problem if you go beyond text search queries. Every day, I search for particular files in our corporate Google Drive but get too many results back. More often than not, Google search misses the meaning of my queries and doesn't provide structured access to files given criteria like product name, lifecycle status or target group. The search usually produces a list of file names that all look basically the same so I can't find the right version without previewing or asking around.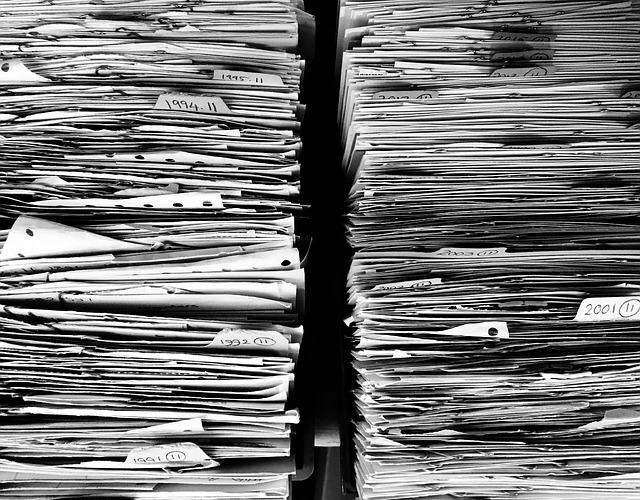 When I finally arrive at the document in question, it is impossible to jump to similar or related files e.g. of the same product, or to find other files with the same tag from a custom controlled vocabulary which holds not just a dozen, but a few hundred or thousands of terms (by means of not just keywords but product identifiers, features, etc).
What I have to do again and again in order to get the right context for a file is to browse up and down hierarchical folder structures, identify content via limited file names — and often ask the owner for the right version to use. Granted, I'm really glad I can browse and manage files now on any device but this and the fast full-text search is the basic benefit I get compared with using file servers a decade or so ago.
The Structured Data Advantage
Today, every shopping system trains users to find what they want by filtering down categories in a multi-dimensional and faceted way. When I need a new pair of shoes, I search for shoes, then pick "men," filter by activity "running," pick my favorite brands and shoe size for easily finding what potentially suits my needs best.
Comprehensive modelling capabilities for highly structured metadata are key to providing not just context to content but also a state-of-the-art user experience.
I understand that a pair of shoes that's sold a hundred thousand times justifies putting more effort into metadata tagging than a document accessed by only five users, but the lack of such searching capabilities with file sharing tools makes me wonder how important company content can ever be reliably found and used within a larger organization.
In my opinion, comprehensive modelling capabilities for highly structured metadata are key to providing not just context to content but also a state-of-the-art user experience.
Although OneDrive for Business and Box feature some above-basic metadata features, superior metadata capabilities will make DAM systems stand out in comparison with file sharing tools today and for a good time into the future.
Most Content Is Remote And Fileless
Generally, content is not centrally stored. And often it's even no longer contained in a file. Content has actually become file-less, and is often created and mastered in purpose-specific applications somewhere in the cloud.
At times, you also need new types of content that meets a specific structure and business case for which you develop a DB with some forms for storing and entering it.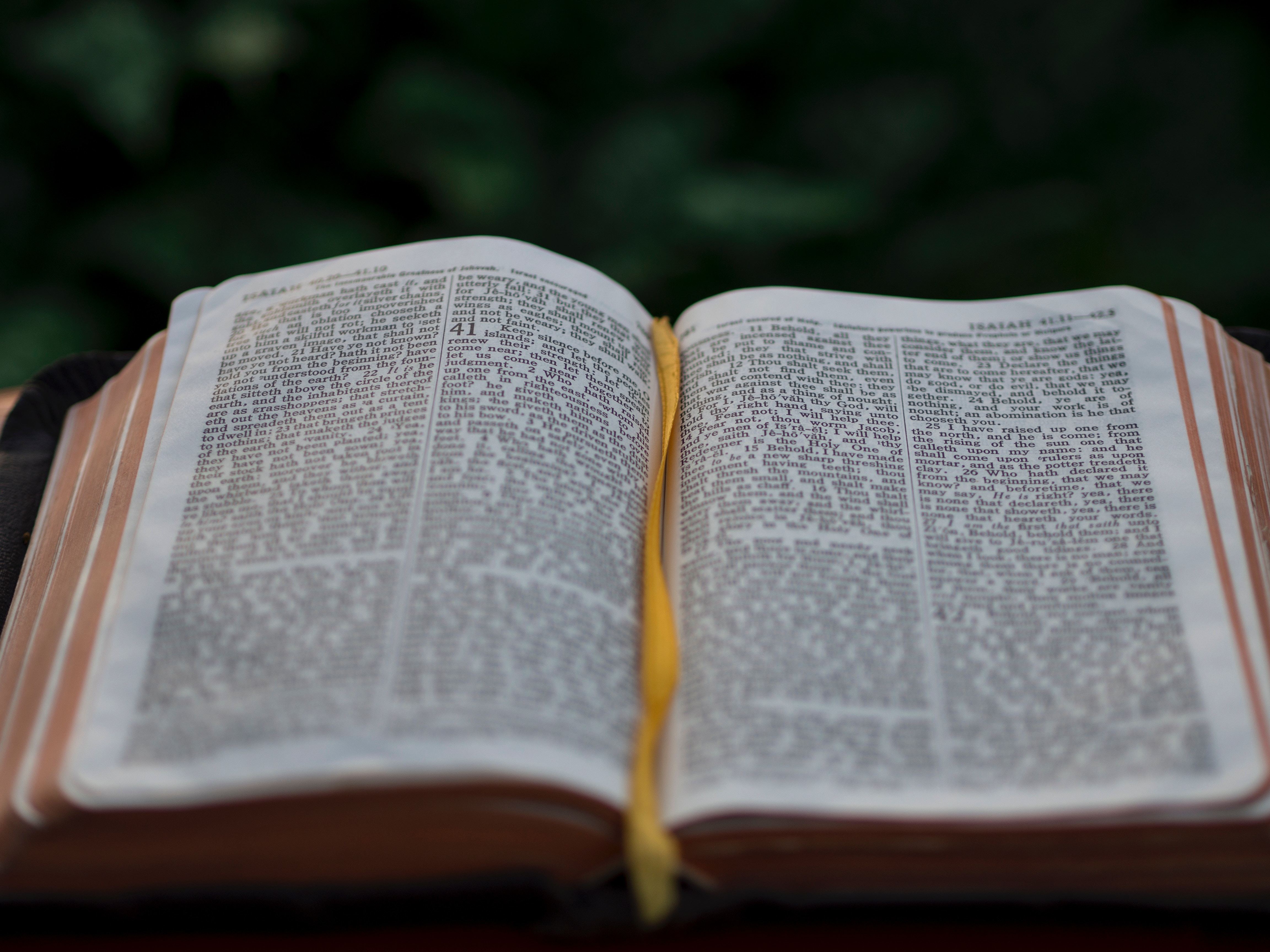 You might set a bookmark in your browser for all this file-less and remote content storages and potentially share those bookmark across your organization via mail or portals. But this is far from ideal because again you get stuck with very limited metadata capabilities: no multi-faceted search via controlled vocabularies and additional contextual information.
In my opinion, this directly raises the demand for managing an inventory of remote content via a centralized "dashboard" — something enterprise search and portals have only partially solved and something Dropbox & Co. seem not able to address in the near future.
This to me is another opportunity where DAM systems could step in and offer more capabilities than just folder structures, file names, full text and a little artificial intelligence magic.
Clash in Creative Operations
Marketing's increased profile within companies has helped the DAM industry grow. Consequently, DAM vendors started to consider this in their roadmaps.
The idea of Marketing Resource (MRM), Marketing Operations Management (MOM) or Creative Operations Management is to better serve marketing departments in their creative collaboration and works-in-progress (WIP) management. This requires tighter integration into e.g. Adobe applications, annotation and approval features for files, planning tools like task lists and team calendars, and ready-to-go portals for publishing brand guidelines and resources.
As compelling as this looks on first sight, I question the sustainability of such strategy given the dominance of file sharing tools in this space, and the sheer power of the vendors of these tools.
For instance, Dropbox had released "Paper" back in 2016, and constantly improved creative collaboration features and file support since then. Last September, Adobe started to commercialize its "Spark" offering for brand presentation while, backed in the enterprise via its Adobe Experience Manager (AEM), it continues to implement its Creative Cloud vision of the one-stop brand and marketing solution (albeit slowly). Google on the other hand just added commenting features for Microsoft Office docs, PDF and also images.
DAM vendors seeking their success in creative collaboration and operations management will face a destructive clash with the file sharing tools.
In my opinion, DAM vendors seeking their success in creative collaboration and operations management will face a destructive clash with the file sharing tools. Not a strategy I'd recommend unless one can strategically complement a larger vendor in web CMS, product information management (PIM) or ecommerce with tightly integrated work in progress capabilities for files.
Back To Roots (But Not The Files)
I'm a strong believer that one should use the strengths of superior competitors to one's own advantage, and focus on one's own core competencies.
Hence, independent DAM software vendors should not try to compete with file sharing tools in creative collaboration and operations. Refraining from doing so will relieve us from spending thousands of men-hours for features such as file synchronization, creative review & approval management, brand resource portal building which all needs to be super-easy to use by marketeers and their clientele (notably always on on all devices).
Instead, let's integrate all these bespoke features that we get "for free" from the file sharing tool vendors. Have us then revisit our own DAM software core strength which I believe is being the one-stop inventory for master content, managed using powerful metadata capabilities.
Consider also extending the traditional scope on files stored in the DAM system to files that are stored anywhere and remotely. Ideally, also add capabilities for defining "virtual content" types which are file-less and for which you define data structure based on your purpose. For instance, you now no longer have to draw that line between product images managed in the DAM and anything else in the PIM system which bedevils so many solutions.
If all this gets built into a system which is highly scalable and designed API first, then we end up having a backend content system which can plug into a chain of other business systems so that it can route any type content to the points of consumption without losing track of it — addressing the key problem of yesterday, today and tomorrow.
Tragedies and Opportunities
Granted, "metadata," "structured data," "information architecture" and "backend system" doesn't sound very attractive when selling to marketing people.
But I'm sure it's only a matter of a little time before not just large enterprises, but also smaller companies will spend serious thought on how the ever-increasing amount of decentrally stored content can reach the ever more dispersed and remote points of consumption. When doing so, these companies will understand that it needs a well designed content and metadata structure at the core, without which artificial intelligence or automation will remain buzzwords at best.
Dropbox and other file sharing tools have surpassed DAMs through their creative collaboration and creative operations management offerings. In my opinion, the file sharing tools already own the DAM industry while most players don't even realize it yet.
So essentially, there is likely a good amount of tragedies foreseeable to our industry while there is equally a good amount of opportunities for being at the forefront of exciting new times in critical content management.