By Olivia Schütt • Nov 01, 2021
Shopify is an incredible system you can use for lucrative e-commerce. As your business grows, Shopify supports you with tools to boost your sales and connects you with a wide variety of customers on multiple (social) platforms. There are many reasons to love Shopify, but we also wish to improve a few things.
What We Love About Shopify
We love Shopify, and we know that vendors across the world love it too. Here are some of the main advantages that Shopify offers to its users.
API-First Commerce
Shopify has a digital-first approach and a robust API to provide a swift and straightforward digital selling experience. You don't need a physical store, as Shopify makes it all available on the web. What's more, you don't need an extensive background in coding and development — Shopify's features make it easy to build a highly effective web store. You also find enormous out-of-box apps to set your store apart from the many other Shopify stores.
Easy Scaling
One of the main advantages of Shopify is its versatility. Everyone from small-scale vendors with three or four products to multinational corporations acting across multiple global markets can leverage the best from the platform. As your business grows, you can grow your Shopify webshop accordingly, ensuring that you can fulfill the needs of your audience.
Customization at Scale
Shopify's versatility also extends to its customization capability. The platform provides vendors with an easy way to set up a shop and sell products online. Still, Shopify aims at supporting the unique needs of its users. The individual needs mean you can add as much or as little customization as you like or as much as you can manage. You may decide to opt for complete customization for your e-commerce store, personalizing each and every aspect of your store, or you can simply use ad hoc customization for crucial pieces of functionality.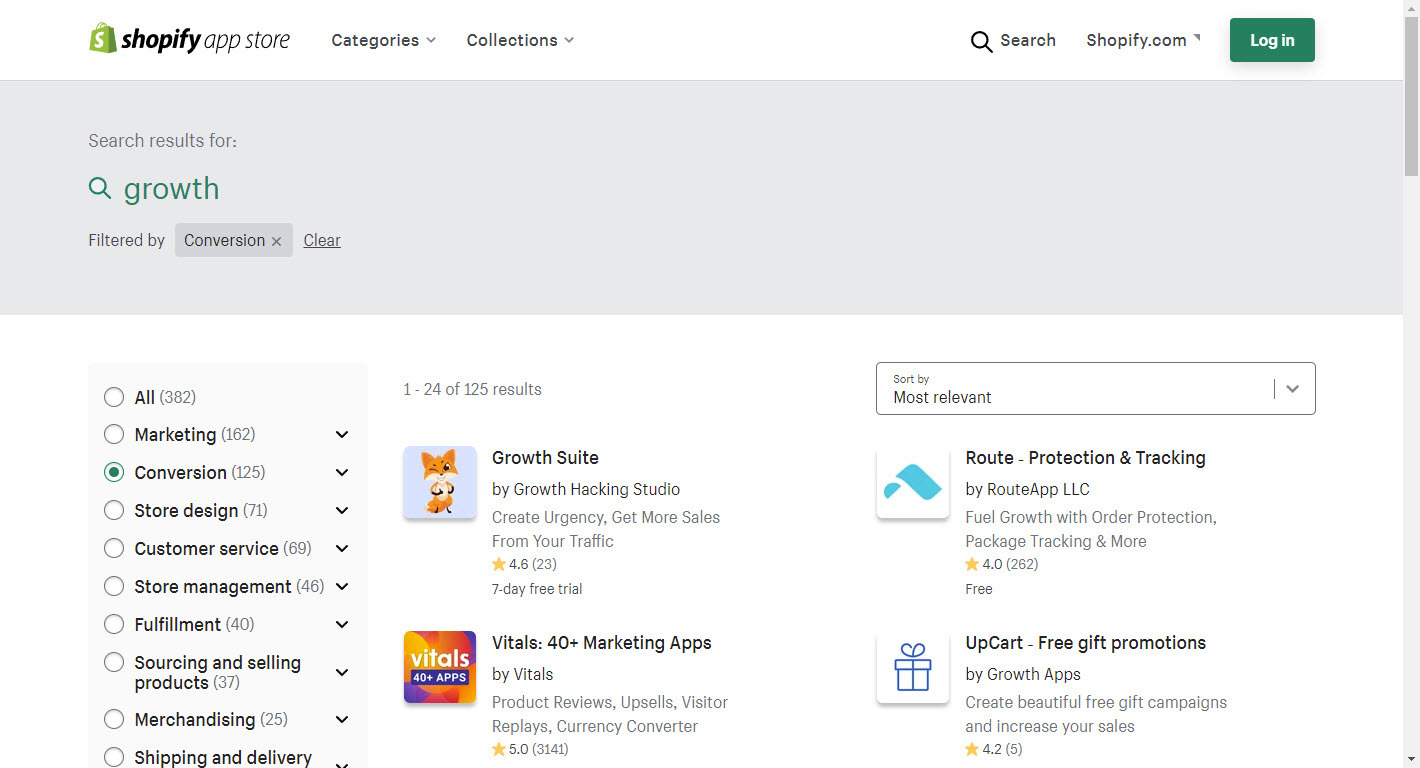 A Comprehensive Ecosystem with the Shopify Marketplace

E-commerce has turned even smaller brands into global vendors, but they still need the tools and platforms to grow across different markets. The Shopify marketplace makes this simple and straightforward, becoming the ecosystem that supports your growth. Vendors connect with an existing global digital infrastructure and sell their products to customers across a range of different locations.

What's Missing
Meanwhile, the following are ways in which we see improvement for your Shopify experience. These would extend the advantages it offers to users and their web stores.
PIM or DAM
Shopify does not act as a product information management (PIM) or a digital asset management (DAM) tool. There is no way to create a centralized library to manage your product images and videos, no way to perform easy edits and uploads on product information at scale. The result is poor brand consistency across your product listings and your visual media. Integrating PIM and DAM tools into the Shopify platform would enhance the experience for vendors.
101 (DAM) management features like metadata management, keyword tagging, image conversion, versioning, automation, or comprehensive search functionality are in high demand when working with a limited file upload area, as you find it in Shopify. Without a DAM, you must store original files (think PSD, Tiff), convert them into JPG with another tool, and upload only the derivative to Shopify.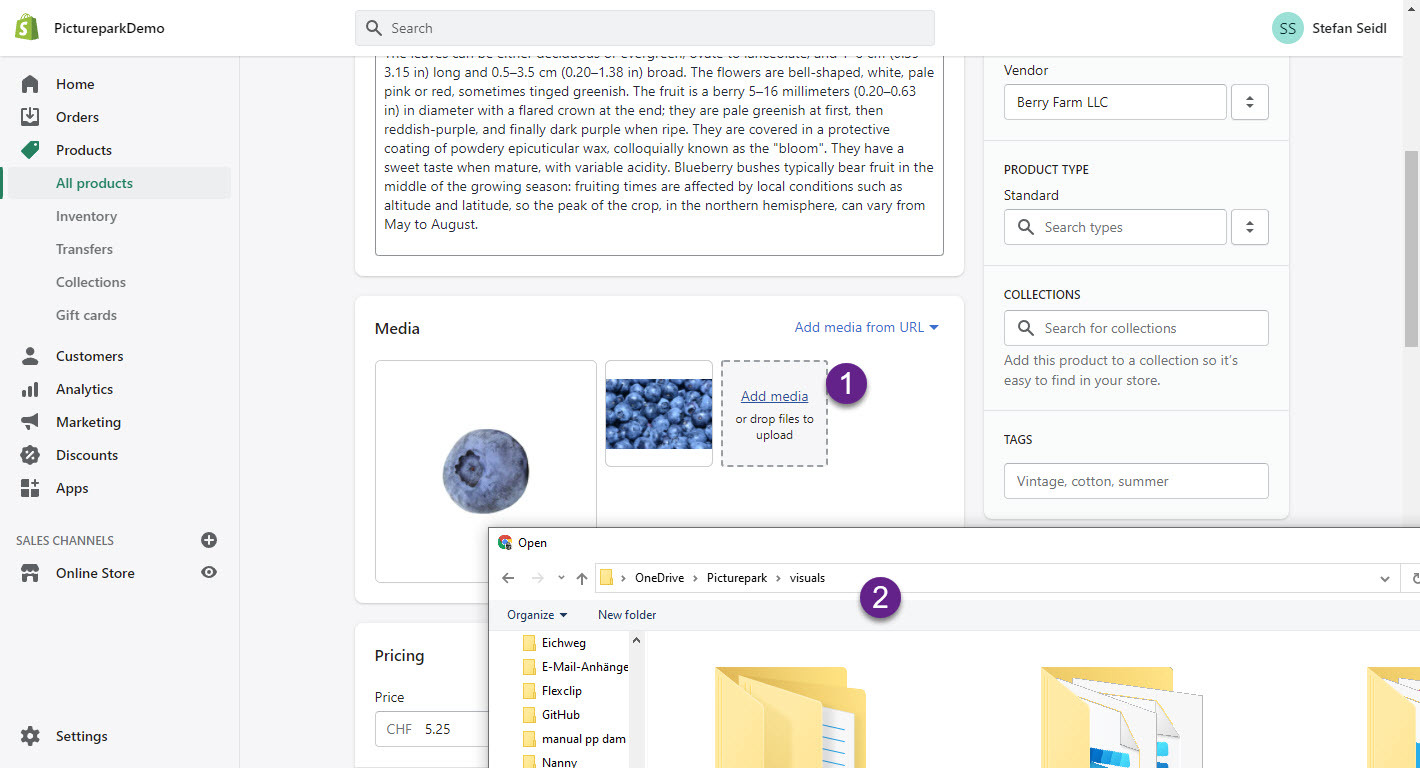 In turn, users are looking for a central library to manage products and product material in one place and then push it to Shopify. A DAM enhances the experience for vendors when working the product inventory. Users benefit from a unique product experience (Shopify) and brand consistency (PIM, DAM).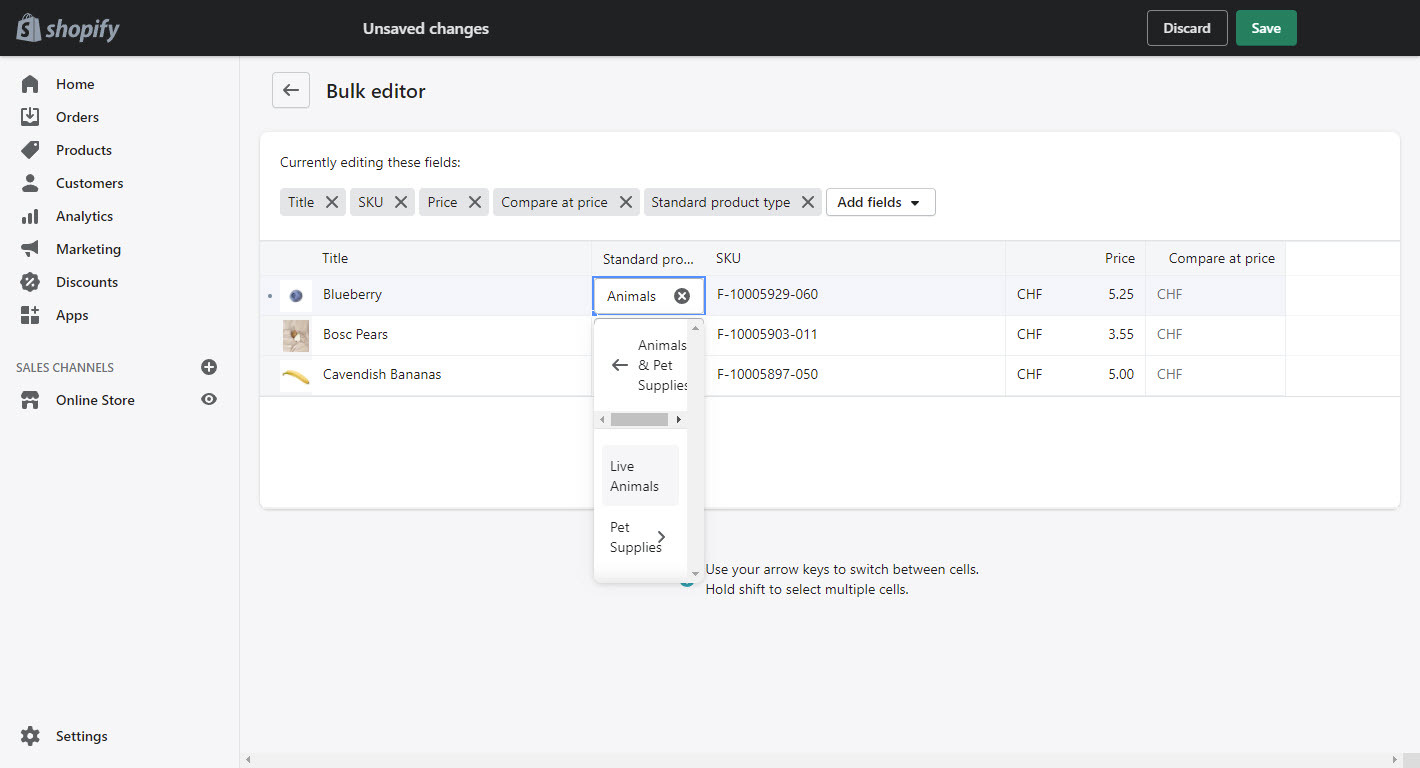 Orchestration Required for Multiple Shops
While Shopify is great for smaller-scale vendors operating a single store, what happens during that store's growth, scaling, and evolution? If your brand needs multiple shops, this may be difficult to manage with the Shopify solution alone. You may need a content routing platform to achieve comprehensive orchestration across your separate eStores, or you need a lot of time to do it manually.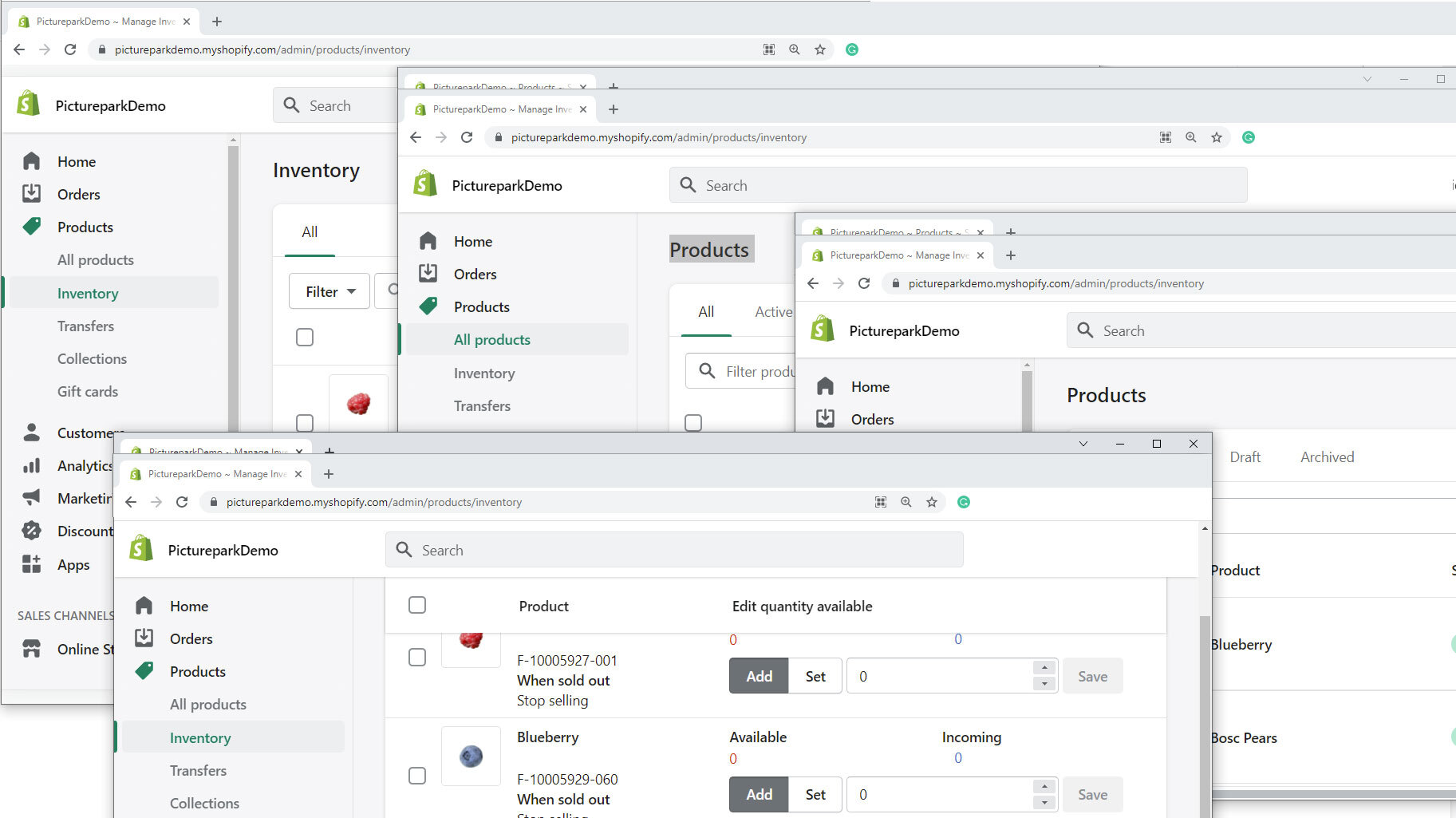 Take Shopify to the Next Level with Picturepark
Here at Picturepark, we provide the PIM and DAM capability you need, effectively offering the data backbone to feed your Shopify store with products and images and extend a first-class store experience with a first-class PIM and DAM experience.

Manage your product information with all attributes in one central place and add product material from your digital asset library, achieving brand consistency and streamlining your product rollouts. Orchestrate multiple Shopify Stores from one Picturepark using our integration.
Take a demo of our solutions today, or reach out to our team to discover more.