| | |
| --- | --- |
| | Access & directly update presentations stored on Picturepark from within PowerPoint itself. |

This certified add-on from Microsoft gives you and your team full access to both presentations and content alike in Picturepark. Cut down on time wasted in having to open new browser windows, benefit from additional functionalities and instead merge your workflow into one streamlined process.
Easily access files stored on Picturepark directly from the PowerPoint menu bar.
Automate the update of PowerPoint slides, without having to re-save each time.
All content such as images on Picturepark are accessible within PowerPoint.
Guarantee brand compliance by always having the correct template readily available and automatically notify users when outdated slides are used.
See it for Yourself
Watch the QuickSlide Connector in action in our webinar recording:
Content Management
QuickSlide integrates within PowerPoint so intuitively, that it will feel like an out-of-the-box feature that came built-in. Users can find it easily, as it appears under a new tab in the standard PowerPoint ribbon menu.

Pre-existing presentations hosted within Picturepark are quick and easy to find, opening up the possibilities for enhanced collaboration between staff. In addition, content items, such as videos and images, hosted on Picturepark are easy to access via the 'Media Connector'. Users can browse through quickly, time after time, after just one single sign-on. Users also have access to the full search and filter options that are available in Picturepark, enabling them to find the content they are looking for as quickly as if they were in Picturepark in a normal browser session.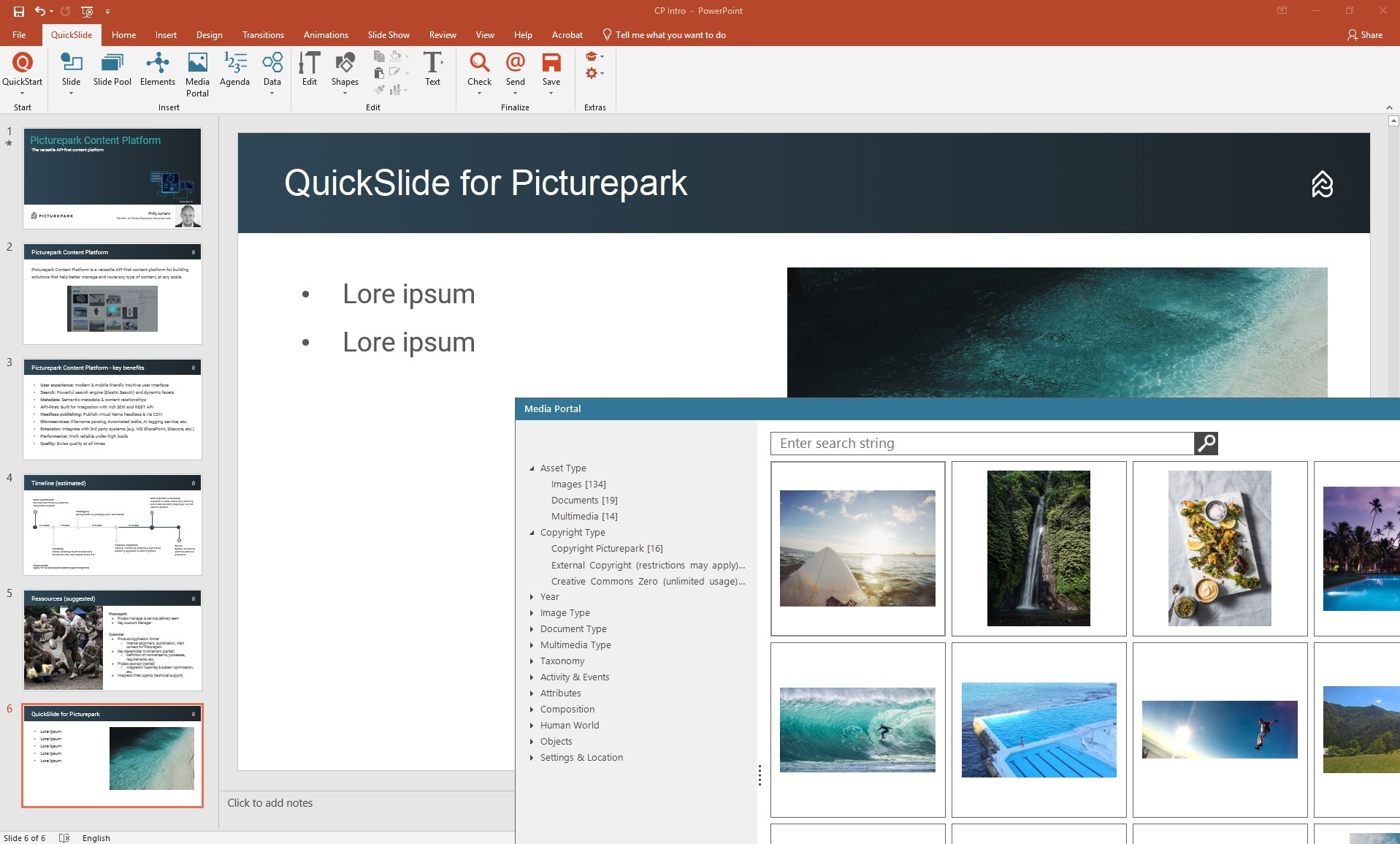 No additional infrastructure is required to get QuickSlide up and running, it's supported from within all Windows and Office environments, including Office 365. It can also be run in Citrix environments, terminal servers and on Mac OS X (if Windows in run on a virtual machine or similar).
Brand Compliance
Through the 'Slide Pool' function of QuickSlide, those with the necessary user rights can manage a centralised version of a company presentation; complete with template. This includes the ability to automatically update outdated slides and maintain granular control over whomever has access rights. This enables organisations to standardise their presentations and maintain uniformity, all with only a few clicks.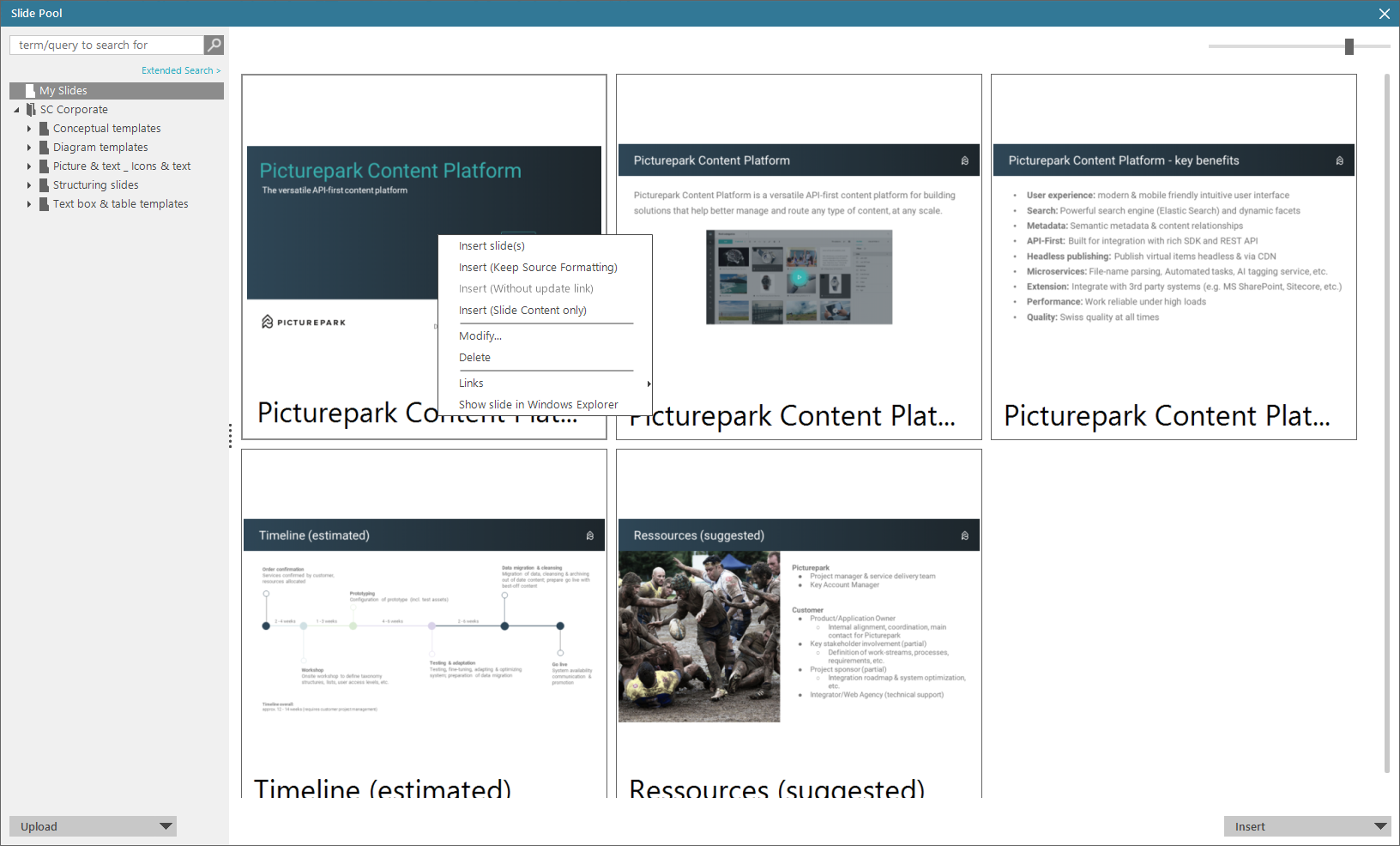 This functionality also extends to an automatic check and correction ability, granting those that already possess the necessary rights the option to edit pre-existing presentations. This ensures that presentations are always 'on-brand'.